Police confiscate dozens of digital materials during operation against Kurdish journalists
Turkish police confiscated dozens of computers, hard drives and cameras during the operation against Kurdish media workers in Amed (Diyarbakir) on June 8.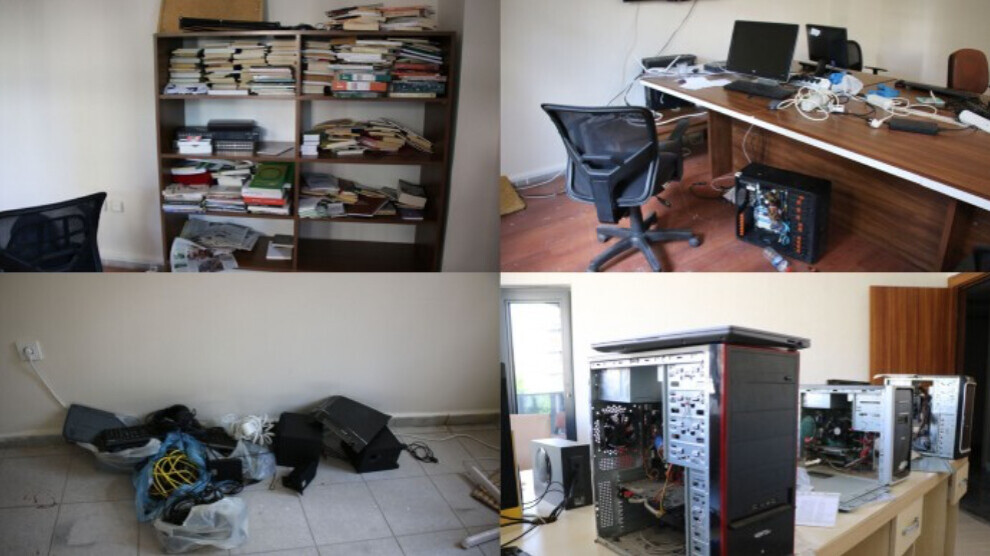 On June 8, 21 people, 20 of them being journalists, were detained by the Turkish police as part of an investigation launched by the Diyarbakır Chief Public Prosecutor's Office. Accusations against the journalists remain unknown.
Turkish police also stormed the offices of Pel Yapım, Piya Yapım, Ari Yapım and JINNEWS' headquarters in Yenişehir district.
During the raid on JINNEWS, 5 hard disks, 2 laptops, 1 editing computer, 4 memory cards, and 2 flash disks were confiscated by the police.
2 hard drives, 1 laptop, 1 camera, official documents and employment contracts were confiscated during the raid on Pel production company.
It is further reported that dozens of computers, hard drives, laptops and journalism equipment were confiscated during the raids on the offices of Piya and Ari productions. Policemen are continuing their search in the offices of Piya and Ari productions.