RSF calls for protection of media workers after ANHA journalist killed by Turkish airstrikes
Reporters Without Borders (RSF) is calling for the protection of media workers after the Turkish airstrikes against northern Syria that killed a journalist and wounded another.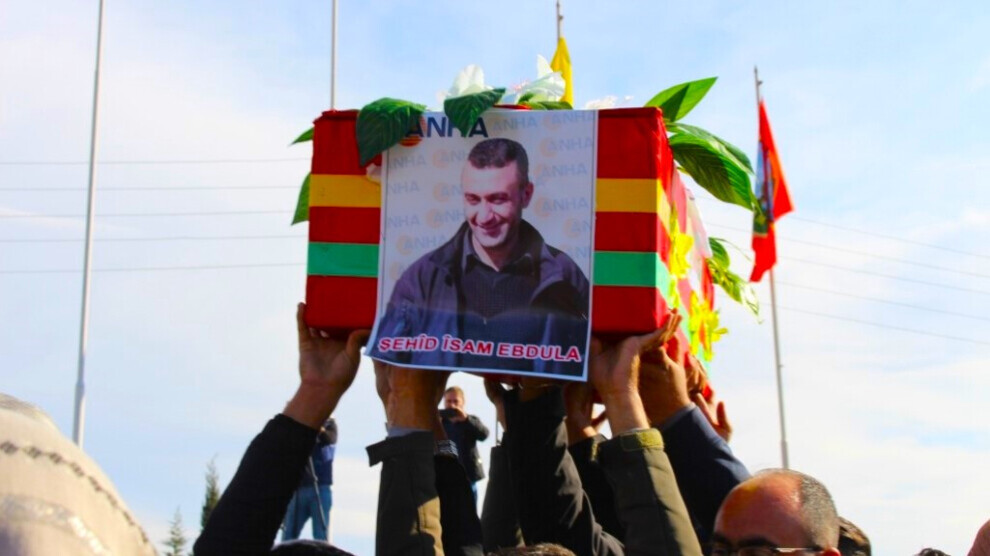 Following the death of ANHA correspondent Isam Abdullah in Dêrik, Reporters Without Borders (RSF) calls for the protection of journalists, stating that "news reporting is essential in times of armed conflict and journalists should not be targeted". Isam Abdullah was killed in a Turkish airstrike in Teqil Beqil near Derik (ar. Al-Malikiyah) on November 20 while trying to report on a recent attack. The 39-year-old has worked for the ANHA news agency in northern Syria since 2013.
"Isam Abdullah is the third journalist Syria has lost in the war this year," said Jonathan Dagher, RSF Middle East director in Turkey, who is on the front lines. Our access to information on the ground depends on them and it should be protected at all costs."
RSF also draws attention to journalist Mihemed Ceradê from the Kurdish broadcaster Stêrk TV, who was injured in an airstrike on Miştenûr Hill near Kobanê the same day: "The 24-year-old was hit during a live report in front of a closed hospital that was closed on 11 had been the target of an air raid the day before. A video posted on Twitter shows the journalist and his team fleeing when a new attack hit the same location immediately after filming began. Ceradê sustained a head injury from shrapnel and was taken to hospital, where he is still being treated for internal bleeding. His condition is stable."
Mihemed Ceradê believes his team was deliberately attacked. "Their aim was clear," he told RSF. "The Turks want to target Kurdish journalists to cover up the atrocities they are committing in the region. They want to silence the media that are showing the world what they are doing in Kurdistan."
According to the RSF, with three journalists killed in 2022, "Syria is one of the deadliest countries in the world for media workers. A total of 66 journalists have been killed in Syria since 2016 and at least 58 journalists remain detained, held hostage or missing in connection with the civil war that began with an uprising in 2011."