Turkey jails another journalist
Journalist Yusuf Topaloğlu, who was detained in Turkey eight days ago, was jailed on charges of "membership to a terrorist organisation".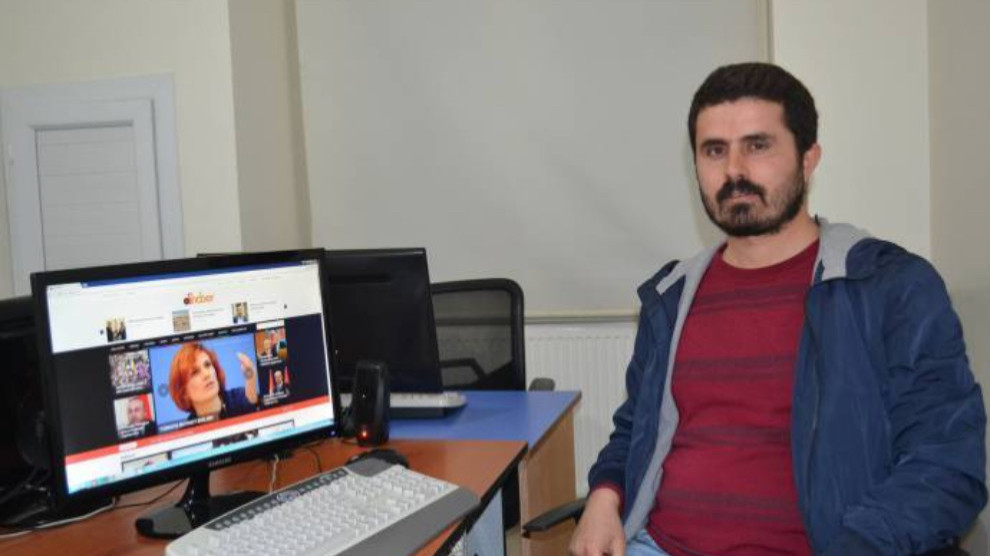 Hacı Yusuf Topaloğlu worked for the Kurdish news agency DIHA (Dicle Haber Ajansı), which was banned by a state of emergency decree. On 27 November he was detained in Kahta district of Adıyaman and was remanded in custody today on the basis of the testimony of a "secret witness" according to terror laws. He was taken to the E-type prison in Adıyaman.
The Free Journalists' Initiative (ÖGI) announced on December 3 that 139 journalists are currently in prison in Turkey due to their journalistic activities and said: "It is impossible to speak of freedom of the press in Turkey".
After the ÖGİ report for the month of November, two more journalists have been imprisoned; Mesopotamia News Agency (MA) reporters Sadiye Eser and Sadık Topaloğlu who were also accused of "membership to a terrorist organization" because of their journalistic activities.
RELATED NEWS: