Two journalists face prison for doing their job
Journalists Rozerin Gültekin (JinNews) and Ergin Çağlar (MA) face a prison sentence of up to three years in Turkey because they went to report on a demonstration against the isolation of Abdullah Öcalan held in Bursa.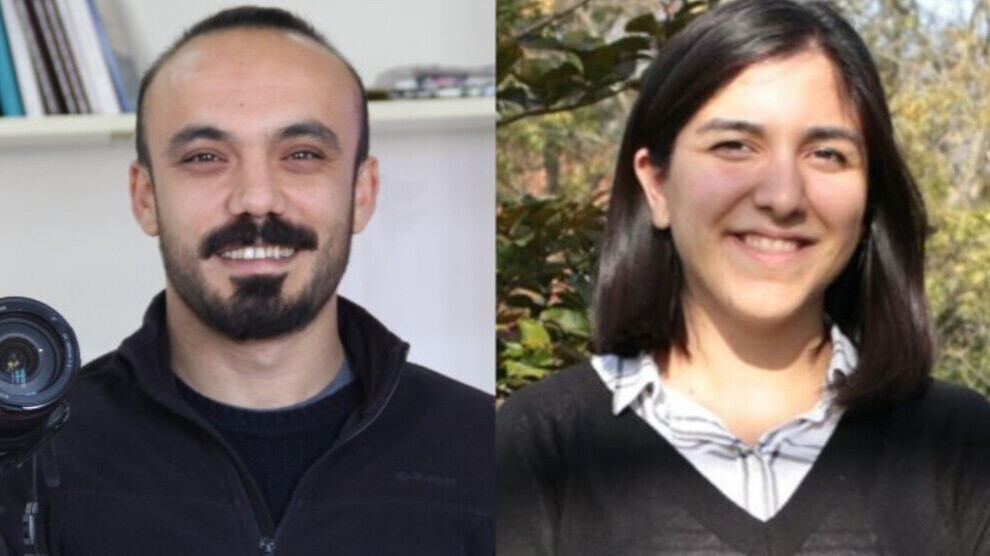 On 12 June, a march to Gemlik took place in Turkey demanding the end of the isolation imposed on Abdullah Öcalan on the prison island of Imrali. Ships travel from the port city in Bursa province to the island prison, where Abdullah Öcalan is being held under strict isolation conditions with three other political prisoners. The central demand of the demonstration was a "democratic and civilized step" by the Turkish government to solve the Kurdish question through dialogue and thus achieve social peace.
The police were deployed nationwide in large numbers and prevented the march in many places, detaining many people. Ten people were arrested in Bursa, including Rozerin Gültekin from JinNews women's news agency and Ergin Çağlar from Mezopotamya Ajansı (MA). The two journalists were there to report on the demonstration.
The Bursa Public Prosecutor's Office has now filed charges against Gültekin and Çağlar accusing them of violating the Law of Assembly. The journalists face prison sentences of between one and a half and three years.
The trial of Rozerin Gültekin will open on 25 October at the Seferihisar Criminal Court, and that of Ergin Çağlar on 6 December in Bursa.
Journalists in Turkey are often exposed to police violence while trying to do their work, and Rozerin Gültekin and Ergin Çağlar had already experienced similar repression in the past.