756 lawyers from the Middle East and North Africa request to visit Öcalan
The Asrın Law Office reported that 756 lawyers from the Middle East and North Africa applied to Turkish authorities to pay a visit to Kurdish leader Abdullah Öcalan in Imrali Island Prison.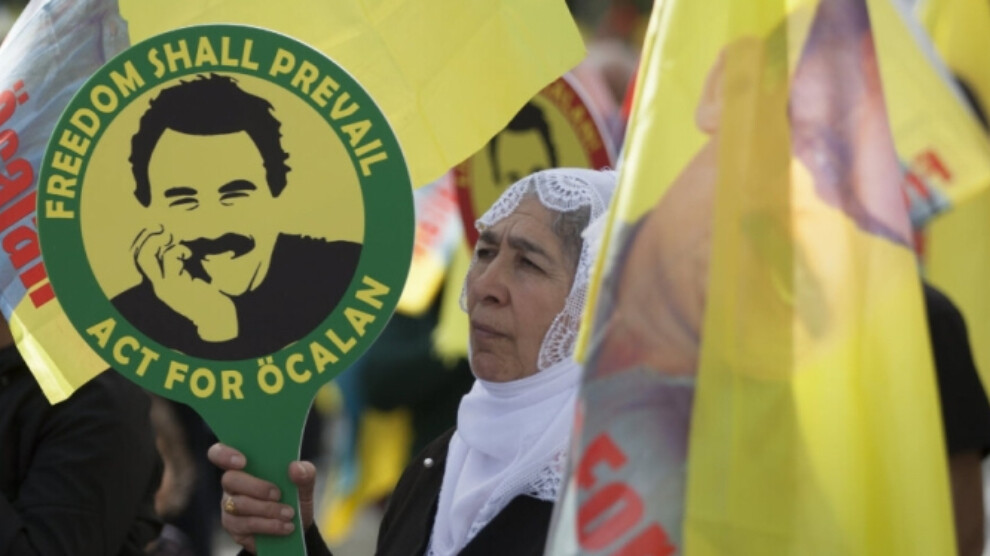 The Asrın Law Office released a statement on its Twitter account announcing that lawyers from the Middle East and North Africa have submitted a request to visit their client, Abdullah Öcalan. The Kurdish leader has been held in aggravated isolation since his capture and forced departure to Turkey as a result of an international conspiracy in 1999.
"A total of 756 colleagues from Morocco, Palestine, Federal Kurdistan Region, Iraq, Lebanon, Egypt, Rojava, Syria and Jordan applied to the Ministry of Justice to meet Mr. Öcalan, Mr. Yildirim, Mr. Konar and Mr. Aktaş from whom we have received no information for a long time," the statement said.
"A press statement organised by our colleagues in Sulaymaniyah was prevented by the Sulaymaniyah Asayish," the Asrın Law Office noted, adding, "This incident reveals the international dimension of the isolation of Öcalan in prison and the reason why it needs to be addressed."
"We would like to thank all our colleagues who have shown solidarity with us by organising press statements and conferences and highlighting the fact that Öcalan's views and philosophy have exceeded the borders of Kurdistan, that he offered the most reliable solution to overcome the crisis in the Middle East, and that his isolation should be lifted and his freedom should be secured," the Office said.
On September 14, 350 lawyers from 22 different countries announced at a press conference in Brussels that they had applied to the Ministry of Justice to meet with Öcalan. The lawyers described the practices in the Imrali prison as "a special and discriminatory isolation".
In the meantime, another campaign demanding access to Öcalan was launched in South Kurdistan. The preparatory committee for the campaign was prevented by the Asayish from making a statement to the press in front of the Sulaymaniyah Court.
According to the committee, 44 lawyers from different parts of South Kurdistan signed a petition to go to the Imrali prison.
The committee is planning to hold a press conference at another place concerning the campaign in the coming days.