Bodies of guerrillas who fell in July still not given to families
Bodies of Hıdır Çallı and Taylan Kutlar, who were martyred in Dersim in July, are yet to be given to their families.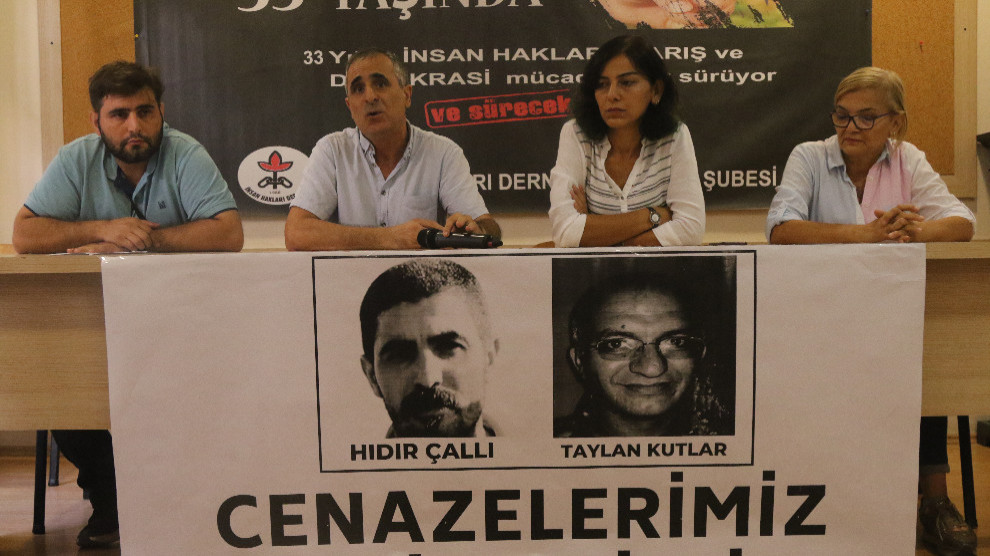 Two members of the Marxist Leninist Communist Party/Armed Forces of the Poor and Oppressed (MLKP/FESK) fell as martyrs in an airstrike carried out by the Turkish state in Ovacık district of Dersim on 10 July 2019. Bodies of Dersim Rural Guerrilla Unit Commander Taylan Kutlar (Adil Yıldırım) and guerrilla fighter Hıdır Çallı (Özkan Aslan) have yet to be given to their families.
Families of the martyred guerrillas and their lawyers held a press conference in Istanbul branch of the Human Rights Association (IHD) today with the participation of Peoples' Democratic Party (HDP) Istanbul MP Musa Piroğlu, Saturday Mothers and many other people.
"THE STATE TRIES TO INTIMIDATE THE FAMILIES"
Speaking at the press conference, lawyer Sezin Uçar said they have faced several incidents of this kind and cited the case of Garzan Cemetery, in Bitlis, which was damaged by the AKP regime forces and 270 bodies were removed from the cemetery. The bodies are not given back to families yet.
"Refusing to give the bodies of those fallen to their families and torturing dead bodies is a practice of the State mind. By not giving the bodies, the State tries to intimidate the families," Uçar said.
"A WAR CRIME"
IHD Istanbul Executive Board Member Hüseyin Aygül described the incident as a war crime and called for an immediate return of the dead bodies to the families.
HDP MP Musa Piroğlu pointed out that AKP was trying to survive by trampling on the values of humanity and called upon all democratic forces to reclaim the bodies.
RELATED NEWS: