An internationalist fighter in Rojhilat: Guerrilla Beritan
Guerrilla Beritan is an Arab woman. She joined the Kurdish Freedom Movement after the attacks on Shengal in 2014 and then went to Rojhilat where she is continuing her struggle for freedom.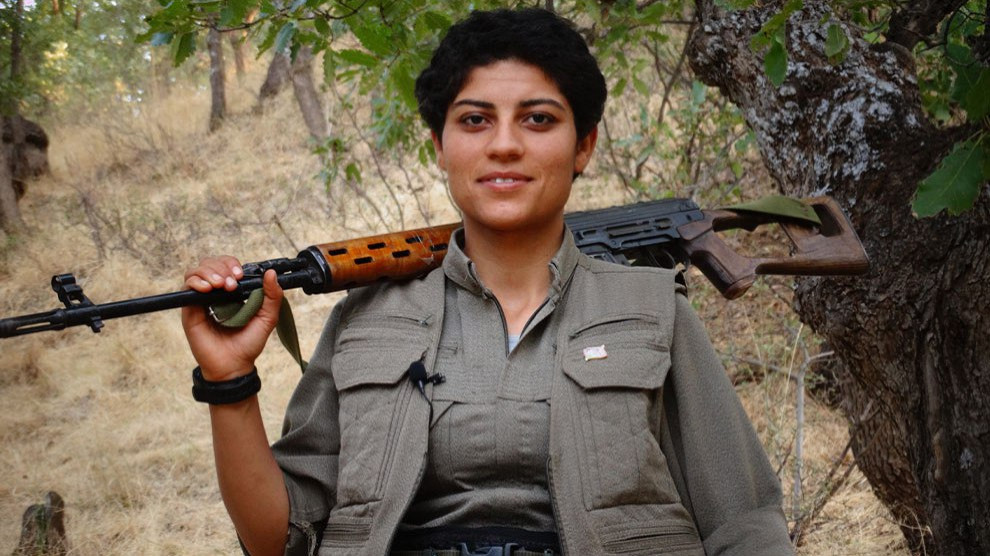 Guerrilla Beritan was born in 1996 in Syria. Her family is originally from Baghdad. Her father returned to Baghdad after his military service in Syria.
She said that her father was 100 years old when he married her mother, then 13. Beritan said: "The family had a male mentality to the highestest level. My father got married 7 times. After my mother he married another woman. He died when I was born and my mother married another man. So I grew up with my older brother. When he died I stayed with an aunt. When I was 12, I married my aunt's son. My husband was someone who put pressure on me. I had one child."
Guerrilla Beritan had a difficult life and at some point she decided to break the circle. She knew the Kurdish Freedom Movement, and decided to go and join the guerrilla. "During the attacks on Shengal in 2014, I told my friends that I wanted to go there. My friends accepted and I went to Shengal. I felt very sad when I got there and then I felt that the people needed us. We also fought for our people. I stayed in Shengal for 3 years. The Yazidi people have been resisting for years to defend themselves. I was with the people until I left Shengal. And after Shengal I went to the mountains."
Guerrilla Beritan, whose mission in Shengal had ended, wanted to join the fight in Rojhilat. She joined the YRK (East Kurdistan Defense Units). "I left Shengal with a great strength inside. So I wanted to fight all over Kurdistan and reach Kurdistan women. I came to the Rojhilat area. The history of Rojhilat is full of determined women. I joined the guerrilla to get determination and fight the Iranian regime's pressure against women."
Calling on young people at the end of her speech, guerrilla Beritan said: "I have to protect the will of women and youth living in Rojhilat and Iran. I am an Arab woman and I am fighting for the freedom of Kurdistan. So I call on women and youth living in Iran to rebel against the system and join the struggle. Because I know that the success of this struggle would mean freedom for the Arab and the other peoples. If women do not rebel, they will not have a chance to live in society."
RELATED NEWS: