A guerrilla fighter on her mother's trail
The parents of guerrilla fighter Roza Nûjîn, who comes from Eastern Kurdistan, used to be peshmerga in the Kurdish mountains in the border area between Iran and Iraq. Roza now wants to realize their unfinished dreams.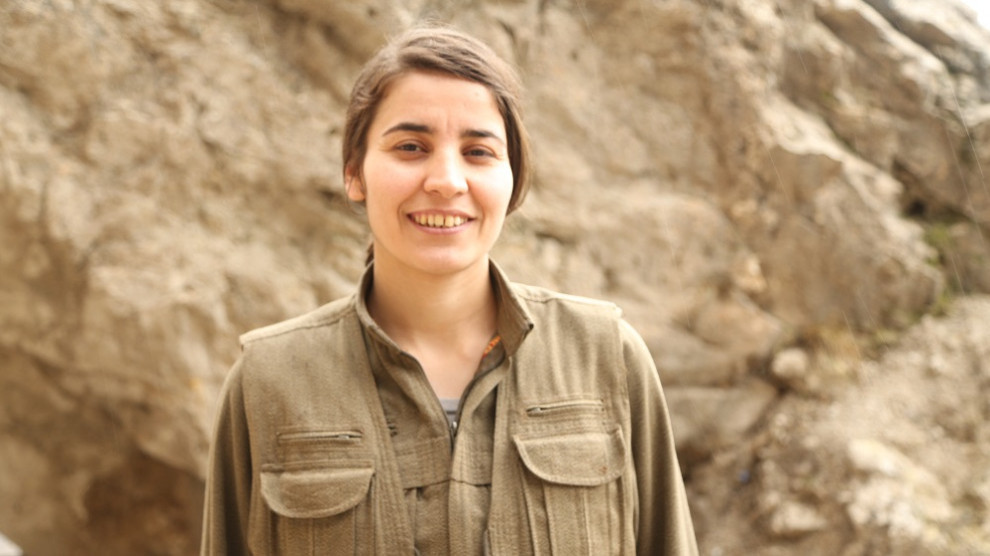 YJA Star (Free Women's Troops) fighter Roza Nûjîn was born in 1995 in Sardasht in the Iranian province of West Azerbaijan. Her parents took to the mountains at the beginning of the Gulf War. They were members of the Democratic Party and fought in the ranks of the Peshmerga forces. Roza's mother later told her about the difficulties she had experienced as a woman during this time and how the great commitment of women in the struggle had been overlooked. After the end of the Gulf War, the Democratic Party split into different factions. Roza's parents stayed in the mountains for a while and finally returned to Sardasht.
Her mother was interested in the ideas of Abdullah Öcalan, Roza Nûjîn tells: "In her opinion, the fact that her struggle at the time did not lead to any results was due to the fact that the Kurds did not organize themselves together and there was no Kurdish personality who could have led this process. She spoke a lot about Öcalan's prospects of freedom for women and the value he attached to them. This made me more interested in his thoughts. I saw how it depressed my parents that they hadn't achieved any results. As I wanted to liberate myself as a woman, to liberate Kurdistan and the people of the whole Middle East, I joined the PKK."
Roza Nûjîn joined the guerrilla in 2017. Her first stations were Qandil and the Asos mountains. Her parents had been in armed combat in this area years ago. "After her death, my mother wanted to be buried on Mount Asos. She loved that mountain and the area where she had fought. When I first set foot on this ground where my mother, my father and thousands of dead people had fought, I realized what sacrifices had been made for Kurdistan. I told myself that this time we had to realize their unfinished dreams. Today we are luckier: we have a mastermind who interprets history on a universal level and draws conclusions from it that will be light for our future."
RELATED NEWS: