HDP-DTK delegation visits PUK in Sulaymaniyah
Politicians from the HDP and DTK met PUK officials in southern Kurdistan, northern Iraq.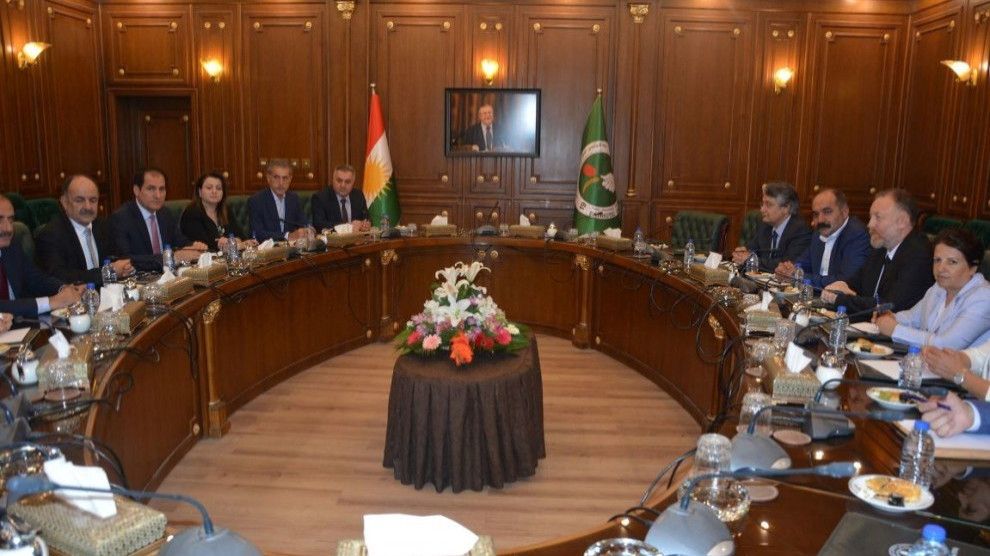 The HDP-DTK delegation continues with its talks with political parties in South Kurdistan. The delegation is made up of Peoples' Democratic Party (HDP) co-chair Sezai Temelli, Democratic Society Congress (DTK) co-chair and Agri Deputy Berdan Öztürk, HDP Group chair and Mersin Deputy Fatma Kurtulan, deputy co-chair Nazmi Gür, co-spokesperson for Foreign Relations Commission and Batman Deputy Feleknas Uca, Amed Deputy Imam Taşçıer.
The The HDP-DTK delegation visited the Patriotic Union of Kurdistan (PUK) Politburo today, welcomed by PUK Spokesman Letif Şêx Omer, Politburo members Hakim Qadir, Rizgar Eli, Executive Council member and MP Bilase Cebar Ferman.
The meeting was held closed to the press.
The delegation will also pay a visit to the Gorran Movement and the New Generation Movement.
RELATED NEWS: