MMC Commander: Six infiltration attempts repelled near Manbij
Nûda Reşîd from the command of the Manbij Military Council stated that six ground attack attempts by mercenaries loyal to Turkey have been repelled in the past few days.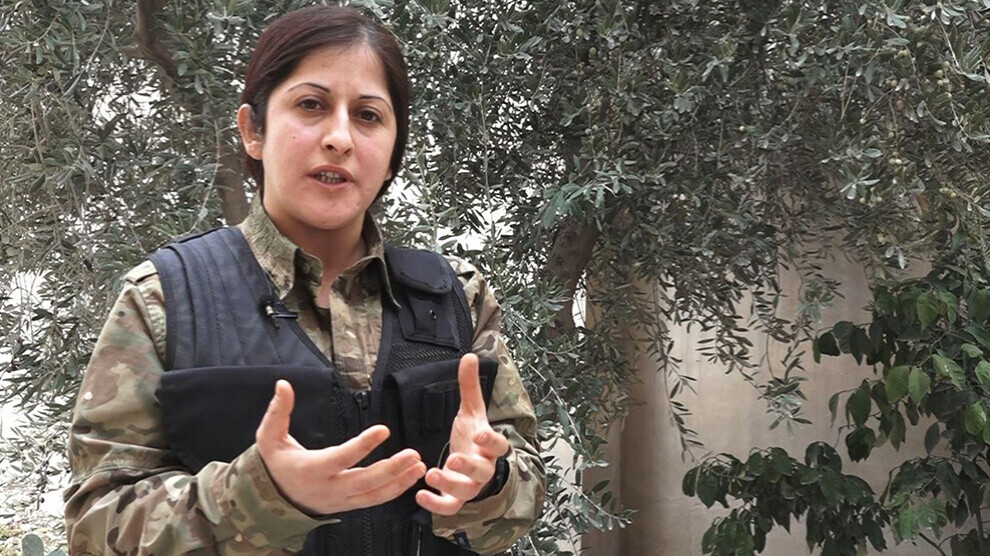 In the night from 19 to 20 November, the Turkish army began a major offensive against northern and eastern Syria. The offensive has so far been conducted mainly by air and artillery attacks. However, there are also repeated attempts by mercenaries loyal to Turkey to advance. Manbij is particularly targeted by Turkish ambitions. The ANHA news agency spoke about the developments on the front with Nûda Reşîd from the command of the Manbij Military Council (MMC).
ARTILLERY AND AIR ATTACKS CONTINUE
Nûda Reşîd reported permanent attacks and reconnaissance activities by the Turkish army near Manbij amidst already ongoing air and ground attacks. She said that the fronts of the Manbij Military Council were directly attacked five times. From the occupied areas of Jarablus and al-Bab, howitzers are fired on the region day after day.
INFILTRATION ATTEMPTS BY MERCENARIES
Reşîd also talked about direct ground attacks: "Mercenaries of the Turkish state tried six times to penetrate positions of our troops and villages near the fighting front. However, our fighters were alert, answered the attacks and beat them back. The mercenaries suffered deaths and injuries."
The ground attacks occurred between 20 and 27 November, said Nûda Reşîd, adding: "Our fighters took precautions, they defended themselves at the front and so there were no casualties among our forces." According to Nûda Reşîd, the heaviest attacks were directed against the north-east and north-west of the region, especially against the villages along the Sajur River.
The commander pointed to massive troop movements by the Turkish army and its mercenaries in front of Manbij. According to Turkish government announcements, Manbij is to be one of the first targets of a ground offensive and Rojava is to be conquered from there. In the face of this threat, Reşîd stressed that the defence forces are prepared for anything. She concluded: "These preparations will continue to increase. Of course, our forces have taken the responsibility to protect the region in case of an attack on our region and our people. They will repel any attack today and in the future."