No investigation into "the body in the box"
The criminal complaint of Halise Aksoy, mother of guerrilla fighter Agit Ipek, whose remains were delivered to his family in a box by mail, has no consequences for the responsible judicial authorities for the time being.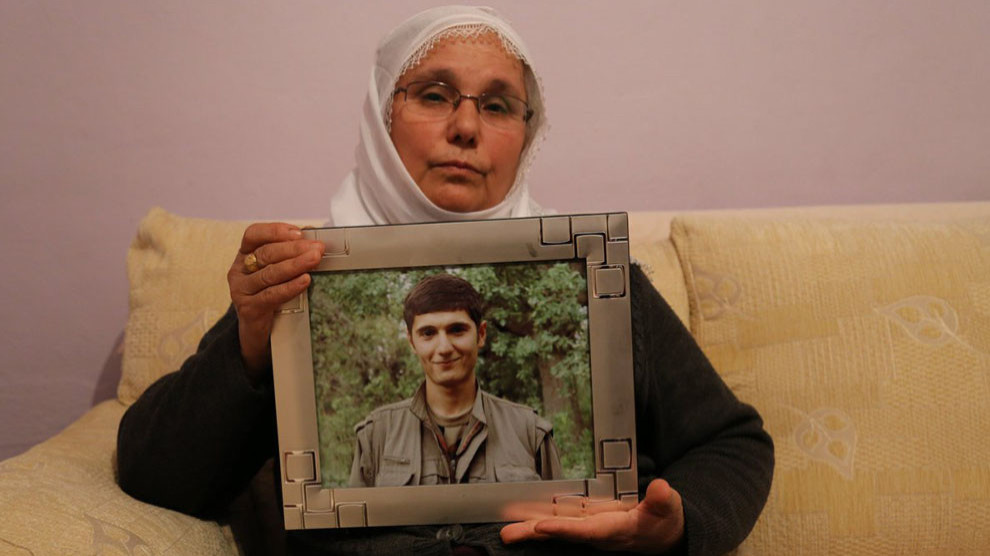 The criminal complaint by Halise Aksoy, who had been handed the remains of her son, guerrilla fighter Agit Ipek (Nom de Guerre: Kemal Berxwedan), by mail in a box, has no consequences for the Attorney General's Office in Dersim (Tunceli). The authority refused to initiate an investigation into the incident.
For two years, the parents of HPG fighter Agit Ipek, who died on 23 May 2017 in a clash with Turkish forces on Hill Xelasor in Dersim, had repeatedly applied the Turkish authorities to find out where their son's remains were being kept. It was always claimed that Ipek's body was not in state custody - until May 2019, when the family received a phone call and was asked to provide a DNA sample. The analysis finally proved that the remains were indeed those of Agit Ipek. According to the normal procedure, the forensic medicine should have informed the parents and handed over the body to them personally. Instead, the Attorney General's Office in Dersim sent the bones by mail last April and had them delivered to the mother in Amed (Diyarbakır) for a payment of 45 Lira.
A criminal complaint was filed in April by not only Halime Aksoy but also the Amed branch office of the Human Rights Association (IHD), Amed Bar Association, Human Rights Foundation of Turkey (TIHV) and the Association of Lawyers for Freedom (ÖHD) that accused the responsible authorities in Dersim of abuse of office and filed a complaint.
The examination of the accusations has now shown, however, "that the behaviour of the Attorney General's Office in Tunceli" - i.e. of the own authority - "does not constitute a criminal offence". Halise Aksoy's legal counsel said they would appeal against the decision.
RELATED NEWS: