Students in South Kurdistan take to the streets again reclaiming their rights
Students in South Kurdistan took to the streets once again today reclaiming their rights.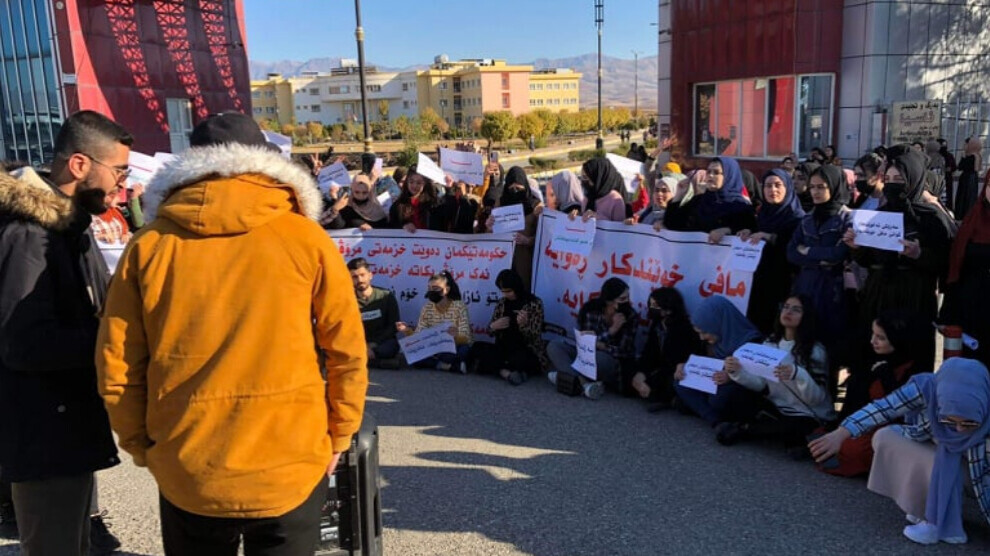 Demonstrations by university and college students in South Kurdistan continue.
Students once again gathered in front of university campuses in Sulaymaniyah, Ranya, Qeladiz, Koye, Germiyan and Halabja.
The students demanded their rights accompanied by slogans.
Students have not been able to receive their monthly scholarships since the economic crisis in 2014.
While the students were in action in many places for days, they were attacked by the security forces. Many students were also detained. The students insist on continuing the action until their demands are met.