Turkish army putting up wall in Afrin
The Turkish army is putting up a wall to include Afrin in their own territory. The invading army is also increasing their military bases and outposts near the city.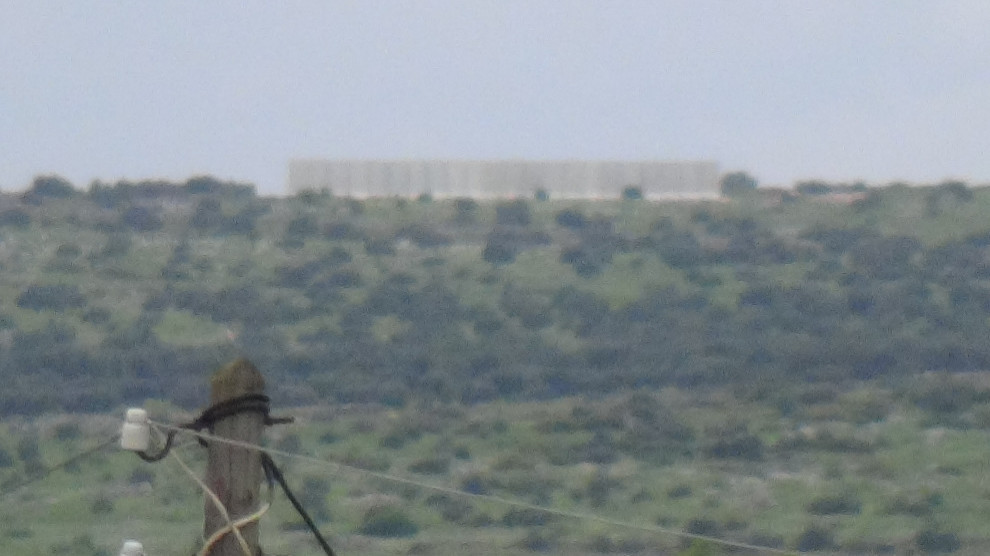 The invading Turkish state started to build a wall along the Turkish border from the Shiye district of Afrin to the Rajo district for "border security" following Erdogan's comments in 2015. The invaders then extended the wall from Afrin to Derik along a 760 km long strip.
The invading Turkish army is aiming to fracture Syrian lands and to include Afrin in to Hatay with the walls they put up around the Afrin Canton.
PEOPLE PROTEST
The people held a protest in front of the Russia Reconciliation Center and demanded that the invaders be removed from Afrin. The people also called on the Syrian regime to clarify the situation and to not allow a remake of the Iskenderun District scenario.
TEARING DOWN HOMES AND SCHOOLS
The invading Turkish army started to build a 3 meter high wall from the Kimar village to the Cilbira and Meryemin villages along a 900 meter strip.
Before the Turkish army started to put up the invaders' wall, they tore down 15 homes in Cilbira, the village school and the water depository. Then they dug ditches around the village and started to build the wall. They also put up military checkpoints and outposts in the vicinity.
ABDUCTIONS, CONFISCATIONS AND EXTORTIONS
The invading Turkish state has been trying to hide what they do to the people in the villages and center of the Afrin province. They have banned the media and legal organizations from entering the city.
In the Celeme village of the Jindirese district, Faylaq al Sham gangs abducted Shiyar Ekrem Kelxelo, Delil Mihemed Elus, Mihemed Mori, Ibrahim Nehle Kelxelo and Heyser Ebdulrehman Sefo. The fate of the abductees is unknown.
In the Telif village of the Jindirese district, the invaders confiscate 100 to 300 kilos from each truck transporting  woood.
Meanwhile, Firqal al Hamzat gangs and other invaders are extorting farmers who work in the olive groves in Etmana, Shadiya, Qude, Koliya, Barbina and Hesen villages to the amount of 100 Syrian Liras for each tree.