Turkish UCAV strike targets a house in Maxmur
The Turkish state continues its genocidal attacks in various parts of Kurdistan, targeting civilian settlements in the first place.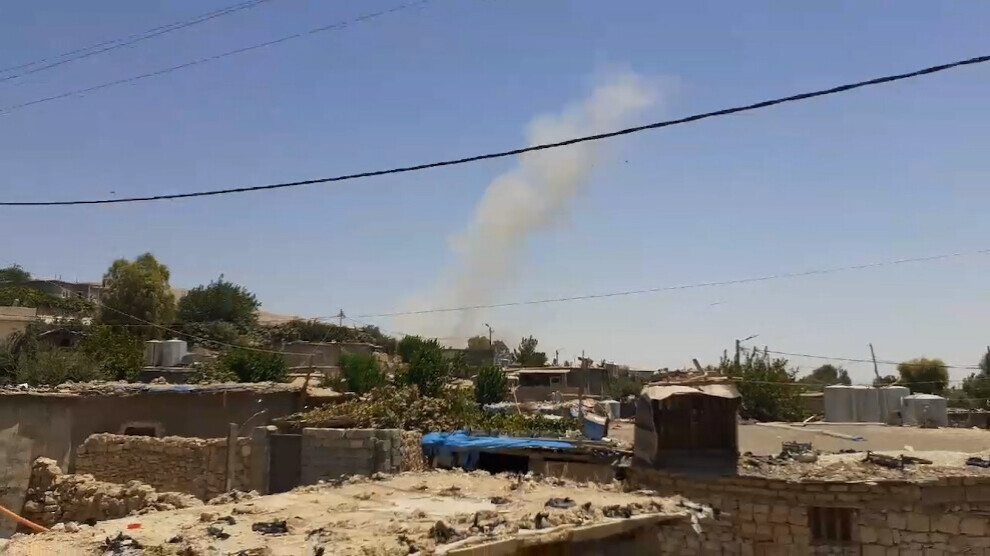 An unmanned combat aerial vehicle (UCAV) of the Turkish occupation state struck a house in the Maxmur refugee camp in southern Kurdistan (northern Iraq) on Tuesday.
While the attack did not result in loss of lives, some of those affected were taken to hospital to be kept under observation.

The attack coincided with an Iraqi high level delegation's visit to Maxmur. According to reports from the ground, the Iraqi Military Commander General, Joint Operations Commander, Joint Forces Commander and several other military officials have paid a visit to the area.
About 12,000 people live in the self-administered Maxmur refugee camp which is located about 60 kilometers southwest of Hewlêr (Erbil) in the Kurdistan Region of Iraq (KRI). Most of the residents were forced to leave their villages in the Botan region of northern Kurdistan (southeastern Turkey) in the 1990s due to the repression of the Turkish state. After an odyssey of several years and life in various camps, they founded the Maxmûr camp on the edge of the desert in 1998. Officially, Maxmur is under the protection of the United Nations Refugee Agency (UNHCR), which is only nominally present. The organization left the camp during the attacks by the terrorist group Islamic State in 2014 and has not returned since.
Among the residents are old and sick people, but also children. There are 3,500 school-age children alone. The refugee camp is not only attacked by the Turkish air force and ISIS, but it has also been under an embargo for three years by South Kurdistan's ruling party, KDP, which collaborates with Turkish fascism. 
On February 1st, airstrikes by the Turkish army targeted a military base of the Self-Defense Forces in Maxmur. Two members of the Self-Defense Forces were martyred during the aggression. Civilians who tried to help their relatives were also targeted and dozens of them were injured. 
In a statement after the attack, the Self-Defence Forces Command of the Maxmur Refugee Camp said that the Turkish army, which has failed to get results against the guerrillas, "has attacked Maxmur, Shengal and Rojava in a vicious and immoral manner."
"We, as the Rüstem Cudi Camp Self-Defence Forces, will further expand our resistance by embracing the legacy of our martyrs. We will defeat the fascist Turkish state which is hostile to the peoples," said the local Self-Defence Forces and urged the international community, the United Nations, and human rights institutions to raise their voices against the attacks on the refugee camp and to halt the crimes against humanity committed by the Turkish state.