Anti-government protests in Iraq continue
People continued to take to the streets in southern Iraq against the government. At least 23 people lost their lives during the demonstrations this week.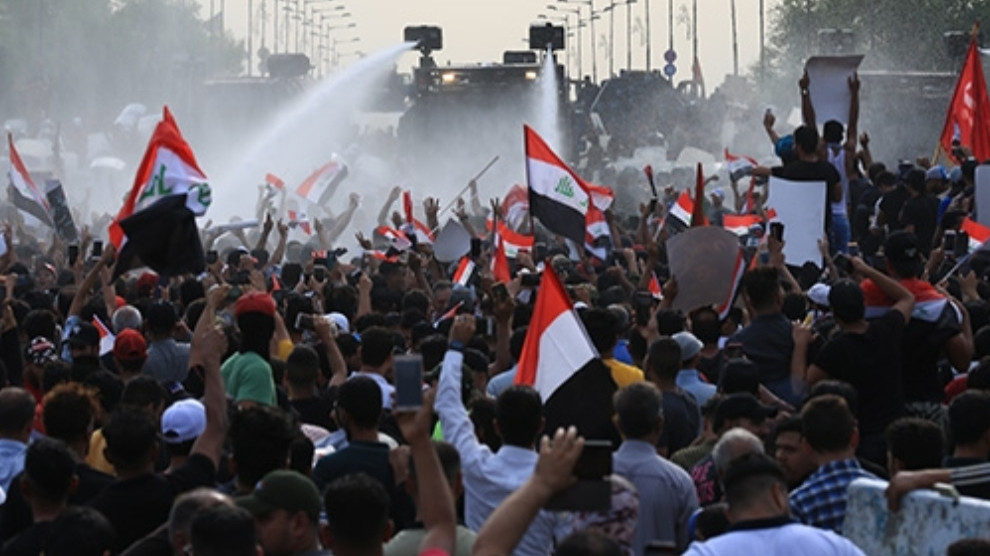 In the Iraqi capital Baghdad and the predominantly Shiite cities in the south of the country, protests have taken place in recent days calling for the resignation of the government. Iraqi security forces continue to use extreme brutality against the people who take to the streets, and they continue to use live ammunition.
In this context, the independent Iraqi Human Rights Commission stated that 23 demonstrators were killed by police violence from 3 to 7 November alone. 77 other people were injured in the protests during the same period.
According to the United Nations, 201 people were arrested during this period, 170 of whom were released. The attacks of the security forces on the protest movement took place in Baghdad, Karbela and Basra.
According to unofficial information, more than 400 people have been killed and around 8,000 injured by attacks by the security forces since the start of the protests in Iraq on 1 October.
RELATED NEWS: