Civilians and ISIS families seek refuge with the SDF in Baghouz
Around a thousand people including civilians and families of ISIS mercenaries have been secured by the SDF in Baghouz.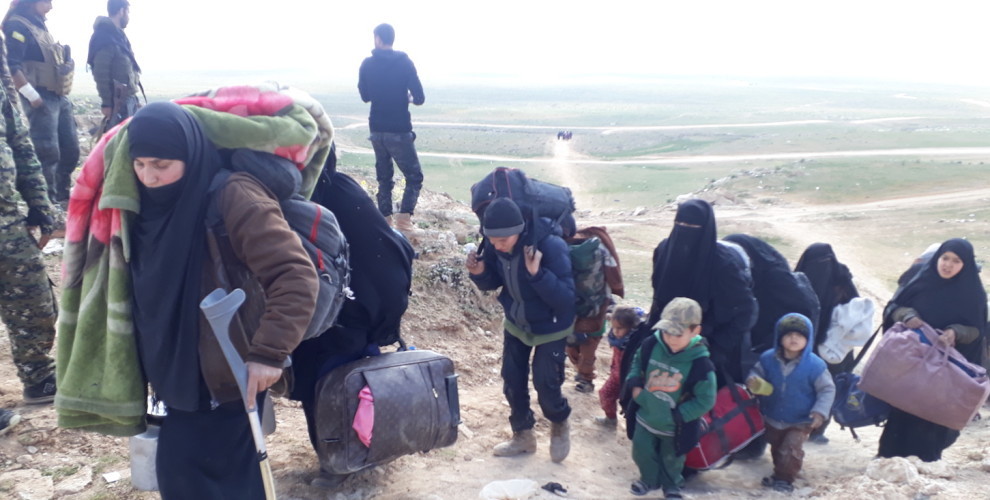 Syrian Democratic Forces (SDF) yesterday launched the final operation to end ISIS presence in Baghouz region. With the launch of the campaign, hundreds of civilians have been evacuated to safe areas through the security corridors formed by the SDF.
ANF sources on the ground stated that around a thousand civilians have sought shelter with the SDF starting from early this morning. These reportedly include families of ISIS mercenaries as well as Iraqi, Turkish and Afghan citizens.
SDF Commander Mistefa Minic said they expect an increase in the number of rescued civilians by the night.
SDF launched the final operation to end ISIS in Baghouz region on Saturday. Following fierce clashes throughout last night, SDF forces have advanced two square kilometers and cornered ISIS in a three square kilometer area.