Gökçek's body abducted, lawyers detained at funeral
Following a crackdown on the mourners, Istanbul police entered the Cemevi and abducted the body of Grup Yorum member İbrahim Gökçek who died after months of death fast.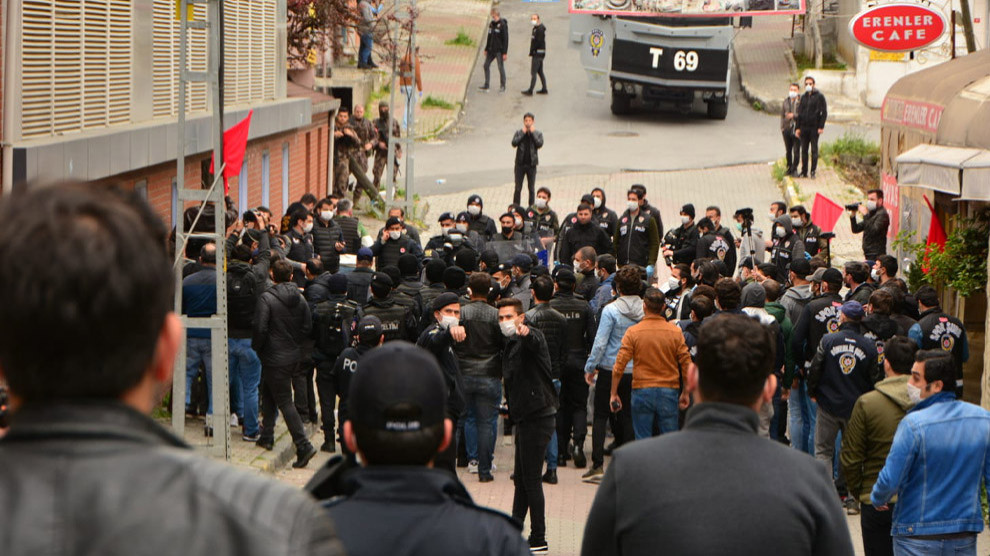 The body of Grup Yorum member Ibrahim Gökçek is to be transferred today from Istanbul to his hometown Kayseri. The musician passed away died on Thursday as a result of his 323-day death fast protest against the repression of the left-wing music band.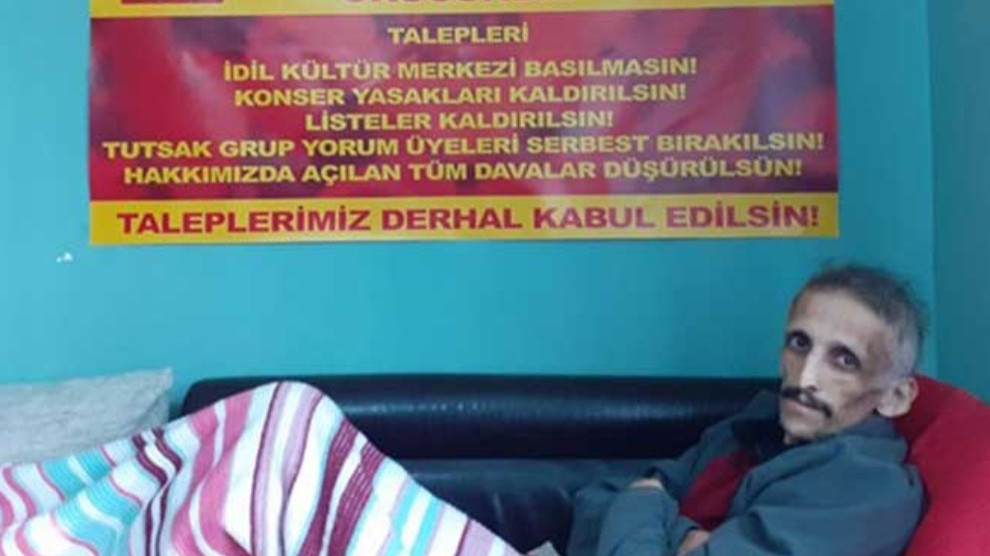 Since the morning hours, people have been gathering in front of the Alevi prayer and assembly house (Cemevi) in the Gazi neighborhood of Istanbul. Trying to prevent any gathering for the funeral, police arrested ten people and hindered the press from doing their work. The police have sealed off the entire neighborhood with the excuse of "pandemic measures" and deployed anti-riot vehicles at both entrances of Cemevi.
Police surrounded the group of people who wanted to stage a march in protest at the crackdown. People gathering in the surrounding area were also attacked and a number of people were taken into custody, including Grup Yorum members Eren Erdem and Dilan Poyraz.
According to People's Legal Bureau (Halkın Hukuk Bürosu), lawyers Didem Baydar Ünsal, Seda Şaraldı and Doğa İncesu have also been arrested.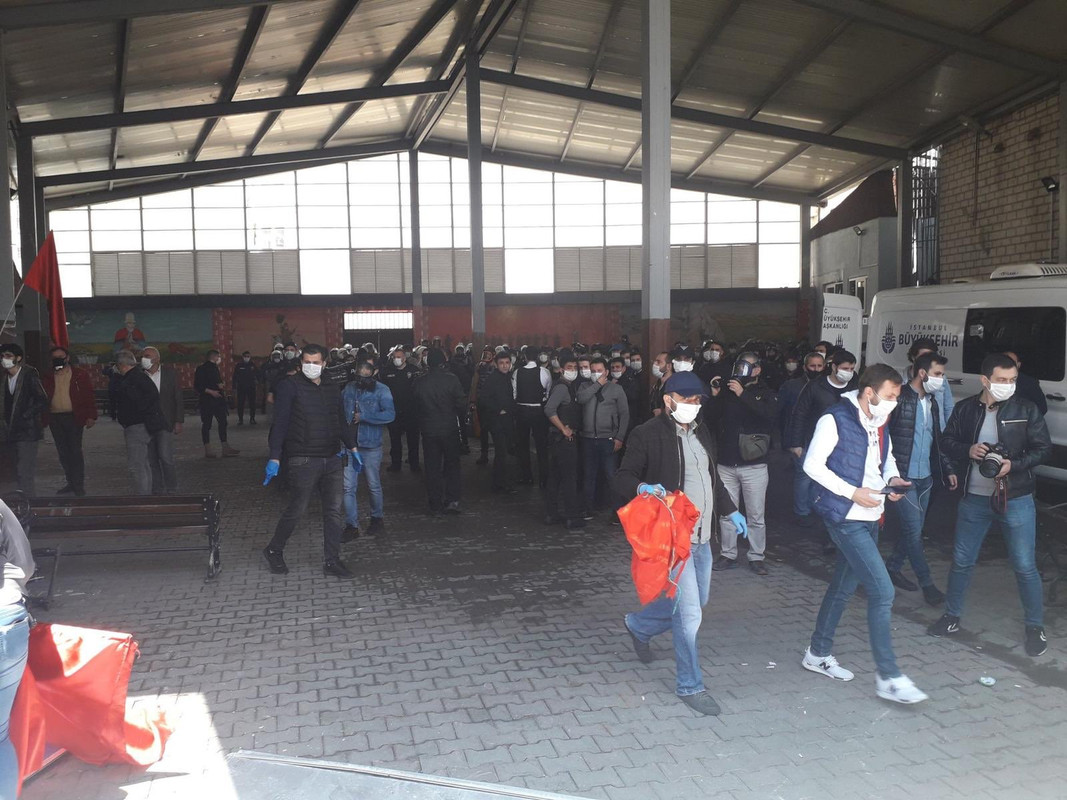 Obstructing a funeral ceremony in the Cemevi, police attacked the people inside the Alevi place of prayer with tear gas and rubber bullets after breaking the door and getting in by use of force.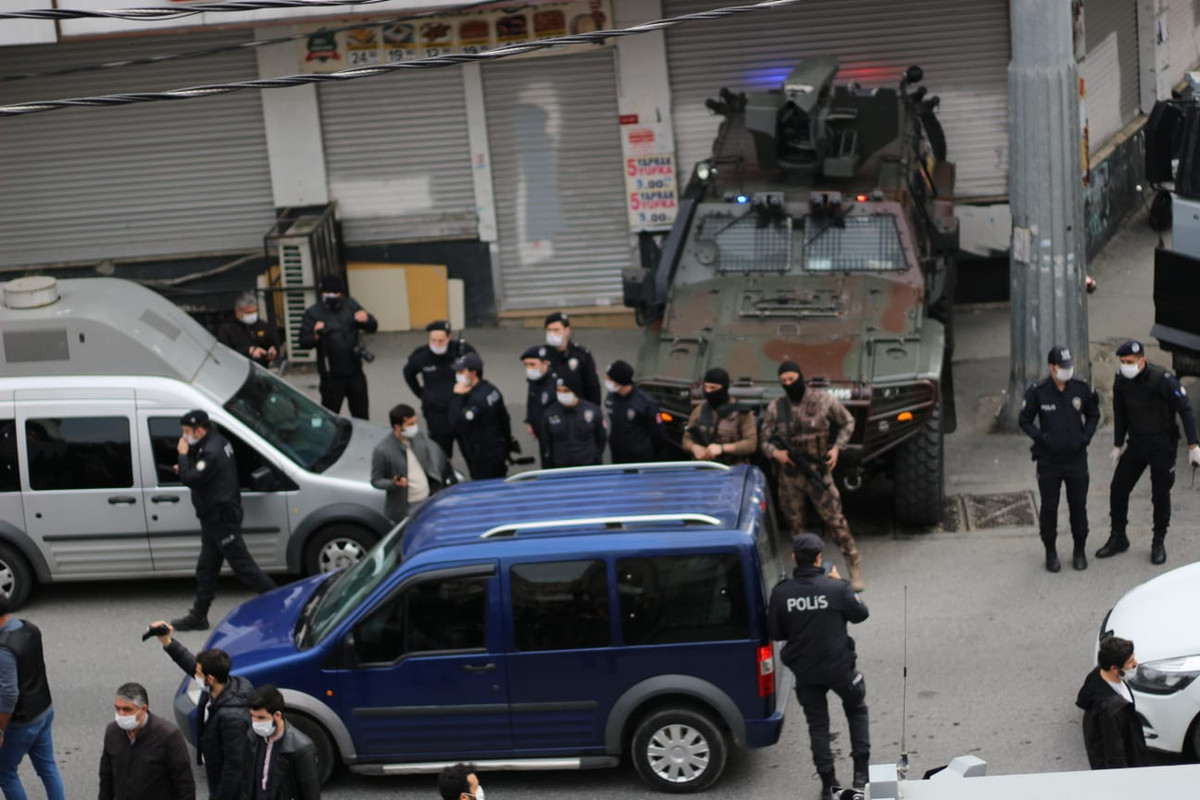 Police then abducted Gökçek's body and it is not known where the body has been taken.
According to information ANF obtained, police broke the doors and windows of Cemevi and people inside cannot breathe due to the use of intensive tear gas. The door and windows of the morgue were also broken and a young person named Berkay Karagöz has suffered an asthma crisis and heart attack.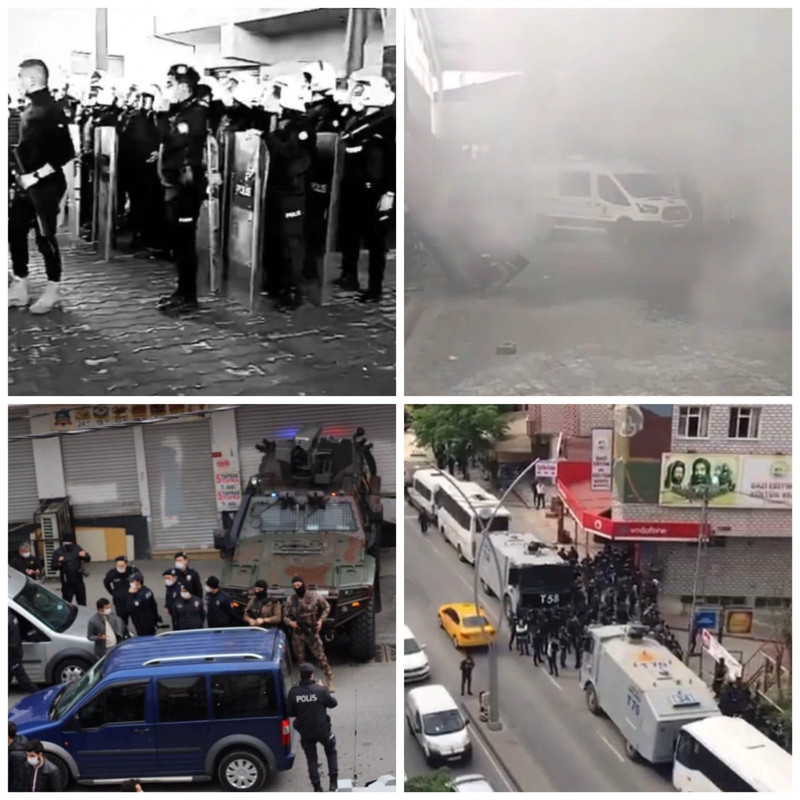 RELATED NEWS: