Green Left Party visits people in Hatay
Green Left Party visited the people of Hatay province, which suffered the greatest destruction in the series of earthquakes in February.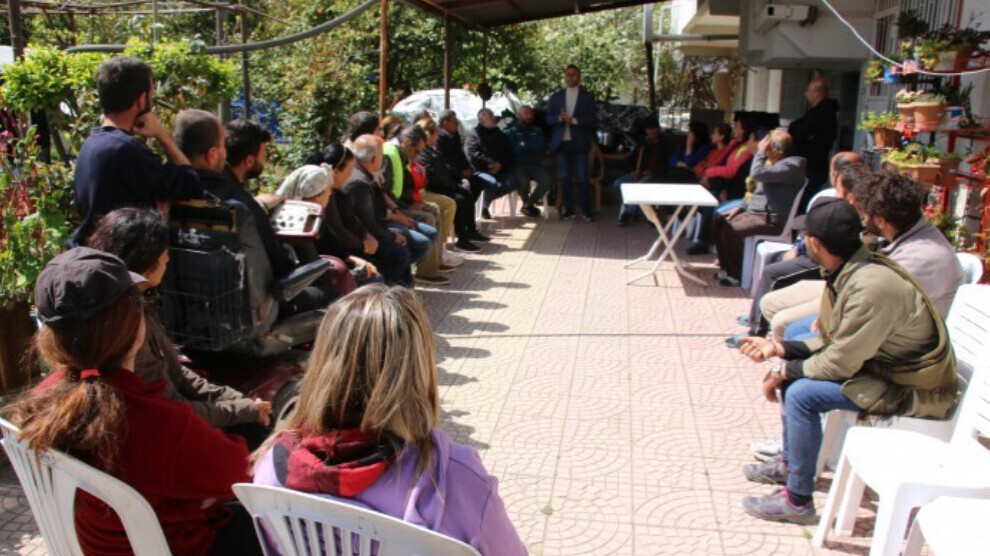 Members of the Peoples' Democratic Party (HDP) that will contest the May 14 elections under the umbrella of the Greens and Left Future Party (Green Left Party), Socialist Refoundation Party (SYKP), Social Democratic Party, Democratic Students Councils (DÖM) visited people in the southern province of Hatay which suffered the heaviest losses in the Maraş-centered earthquakes on February 6.
Speaking during the visit to residents of the Güzelyayla neighborhood in Defne district, HDP provincial co-chair Kerem Nalbant highlighted the importance of the presidential and parliamentary elections to be held on May 14.
"We will bring the 21-year-old AKP government to account on May 14," he said.
Speaking after, HDP Party Assembly member Reşat Aşan stated that his party was in a strategic position and aimed to win at least 100 seats in the parliament. He called on the people to vote for the Green Left Party for this to be achieved.
The politicians then visited the residents of the Çekmece neighborhood in Defne district and introduced the Green Left Party, calling on the people to vote for the Green Left Party and send the government away.