Hozan Canê sentenced to over three years in prison in Turkey
Cologne-based singer Hozan Canê has been sentenced in absentia in Turkey to more than three years in prison - for allegedly supporting the PKK. Facebook content and her music videos were used as evidence.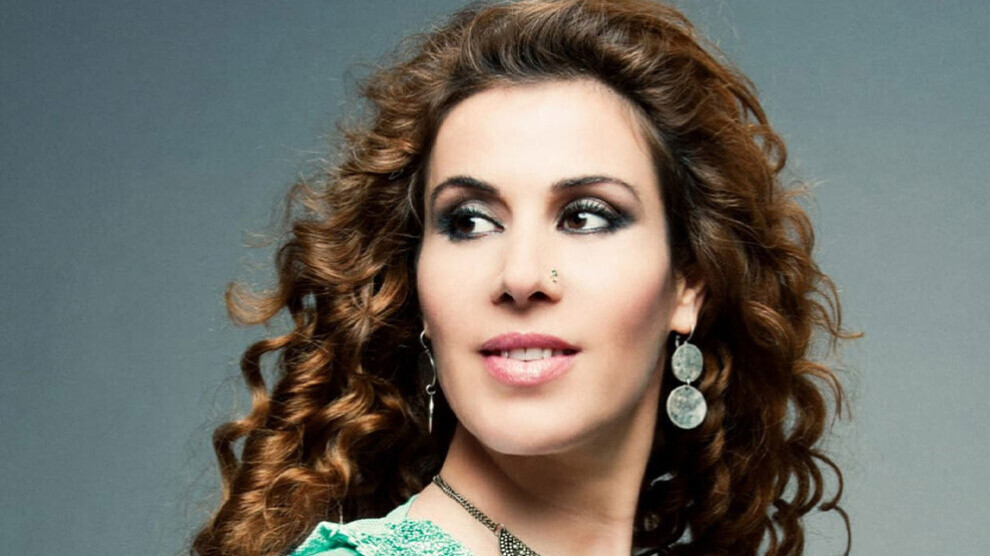 Cologne-based singer Hozan Canê has been sentenced in absentia in Turkey to several years in prison. A court in Edirne, western Turkey, sentenced the 58-year-old on Monday to three years, one month and 15 days in prison for allegedly supporting the PKK. Among the reasons given were content on Facebook and Twitter, as well as her music videos, with which she is said to have publicly praised or lauded crimes committed by a "terrorist organization". The prosecutor was unable to present any evidence for the accusation of PKK membership.
Hozan Canê, whose real name is Saide Inaç and only has German citizenship, did not attend the trial. She was represented in court by her lawyers, Nevroz Akalan and Mustafa Peköz. They rejected the accusations against their client. "The case law of the Court of Cassation, as the highest court, presupposes that material support must be proven for the crime of 'supporting an organization'. The alleged support can be justified by propaganda," Akalan said, requesting acquittal. She also pointed out that it was proven that the accounts were fake, through which the incriminated content was disseminated and over which the artist had no control.
Imprisoned for more than two years
Hozan Canê was arrested in Edirne shortly before the presidential and parliamentary elections in June 2018 and served more than two years in prison. In November 2018, she was sentenced to six years and three months in prison on charges of PKK membership. In August 2020, the trial was reopened after the Court of Cassation in Ankara, the highest appeals court in Turkey, overturned the verdict against the artist and ordered a retrial. According to the court, the evidence presented for an alleged "PKK membership" was insufficient. The prosecution also largely relied on content from Facebook and Twitter profiles. Hozan Canê was also accused of portraying a YPJ fighter in a feature film. Since her release from prison, Hozan Canê had been subject to a ban on leaving the country, which was lifted three months ago. The artist has been back in Germany since July.
RELATED NEWS: