Jihadists operate as police officers in Girê Spî
The Turkish state has trained jihadists and named them as police officers to the occupied city of Girê Spî in northern Syria.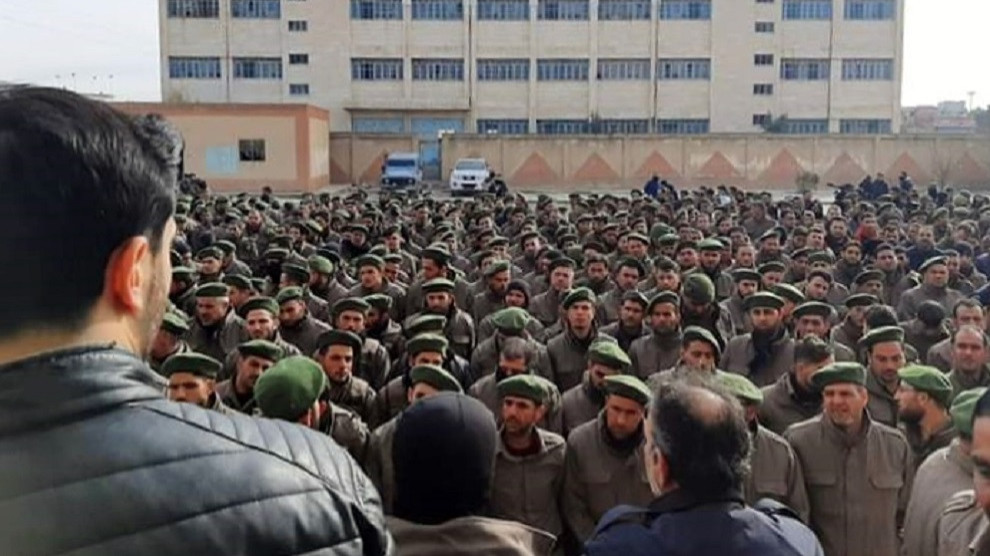 The Turkish state wants to institutionalize the occupation of the zone in northeastern Syria that has been invaded since October 9, 2019. To this end, trained agents are set to be sent to the region.
According to the ANHA news agency, jihadists have been trained for the so-called "free police" structure to operate in the occupied areas. The training session was concluded with a ceremony in Girê Spî (Tal Abyad), attended by numerous Turkish commanders in addition to graduates recruited from jihadist groups.
The people in the occupation zone have repeatedly protested against the stationing of agents trained by Turkey. Sticking to its plan for a demographic change in northern Syria, Turkey continues to try to bring Arab tribes on its side and to create an artificial conflict between the Kurdish and Arab populations in the region.
RELATED NEWS: