People of Gire Spi protest against occupation forces
People in Gire Spi (Tal Abyad) staged a protest calling for the Turkish-backed gangs to leave the city.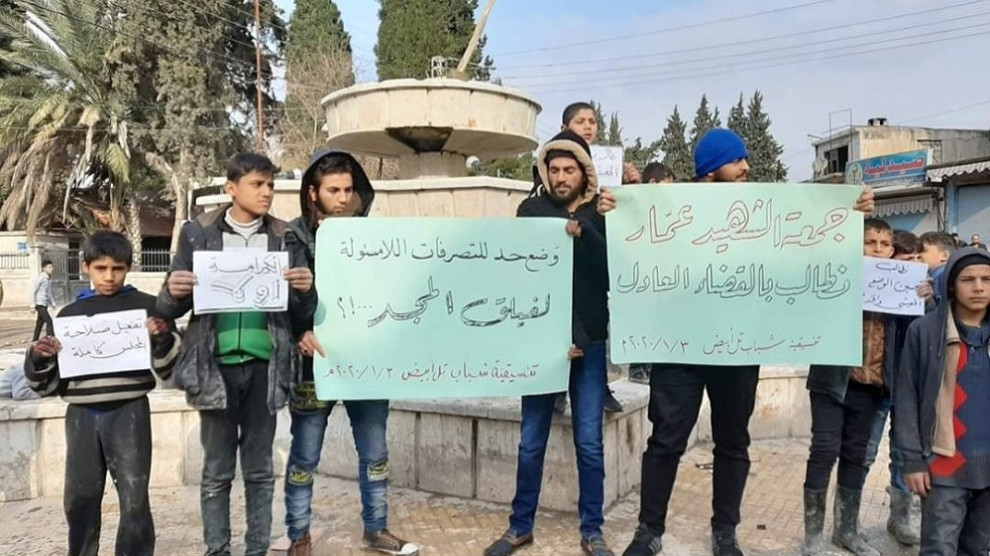 On Wednesday, civilian Ammar al-Haji was killed by the SNA militia Faylaq al-Majd in Gire Spi (Tal Abyad). Al-Haji was murdered by Turkey's gangs after he refused to give his car to them. The man was a member of the Meshur tribe, which is influential in Girê Spî.
Residents of the Turkish occupied city took to the streets on Thursday urging the occupation forces to leave the city.
Another demonstration was held in the city today as hundreds of residents staged a march after the Friday Prayer calling for the invaders to leave the areas they have invaded.
People also voiced their demand for all the civilians abducted by the occupation forces to be released immediately.
RELATED NEWS: