Judges who acquitted defendants in Gezi trial to be investigated
After the surprising acquittal of all defendants in the Gezi trial in Istanbul, the Turkish Judicial Council has approved an investigation against the judges. Civil rights activist Osman Kavala was arrested again immediately after the verdict.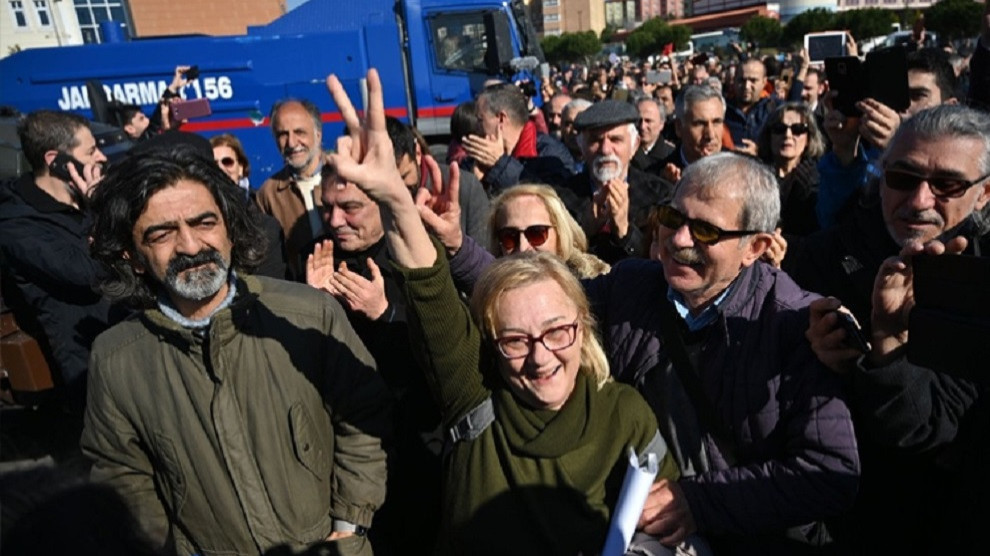 The Council of Judges and Prosecutors (HSK), which is responsible for disciplinary control of the courts in Turkey, will start an investigation against three judges from the Gezi trial in which all defendants were surprisingly acquitted on Tuesday.
HSK inspectors will be assigned to investigate against the presiding judge of the 30th Istanbul Criminal Chamber, Galip Mehmet Perk, as well as the two judges Ahmet Tarık Çiftçioğlu and Talip Ergen. They are to investigate whether the acquittals are justified.
Yesterday the court also ordered the release of Osman Kavala. The civil rights activist has spent over two years in prison. Just a few hours later, the Chief Prosecutor's Office in Istanbul ordered his arrest for preliminary proceedings in connection with the attempted coup in 2016. Kavala was then transferred from the Silivri prison to Courthouse.
Gezi Protests
The Gezi protests began in May 2013 against a planned construction project on the site of the Gezi Park, which is directly adjacent to Taksim Square. The local protests quickly expanded into a nationwide resistance movement against the authoritarian policies of the then Prime Minister and current President Recep Tayyip Erdoğan, after the police cracked down hard on the citizens' initiative and environmental activists in solidarity. Finally, the movement was bloodily suppressed - eleven people died, thousands more were injured.
Osman Kavala
Osman Kavala is the founder of the cultural foundation Anadolu Kültür, which particularly supports projects of ethnic and religious minorities, often with an international orientation. His concerns include reconciliation between the Turkish and Armenian populations and a peaceful solution to the Kurdish question. The foundation also works together with several German institutions such as the Goethe-Institut in Istanbul. Kavala is also known as a sponsor of Amnesty International.