Kurdish singer Ferhat Tunç also on "execution list"
Kurdish musician Ferhat Tunç is also on the "execution list" with the names of exiled opposition figures against the Erdoğan regime. This was reportedly communicated to him by the Darmstadt Criminal Investigation Department.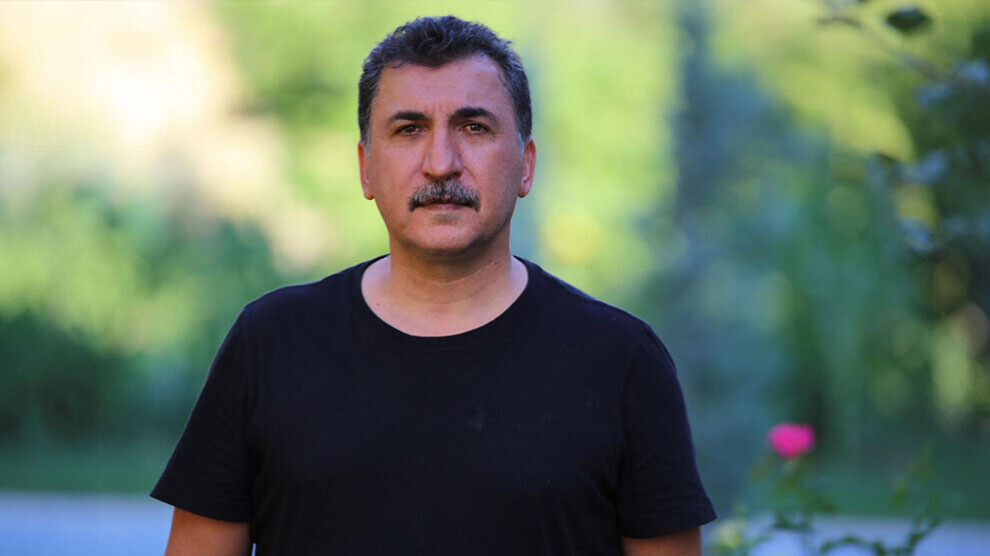 Kurdish musician Ferhat Tunç is also on an "execution list" with the names of exiled opposition figures against the Erdoğan regime. The 57-year-old artist made the announcement in a video posted on his YouTube channel on Saturday. According to the video, Tunç was recently informed by the Darmstadt Criminal Investigation Department that his name is on the list of 55 people that has been talked about for some time and that his life is in danger.
"For 40 years I have been committed to the arts. At the same time, I raise my voice against human rights violations. I never distinguish between the people whose rights I stand up for. The journalists whose names are on this list are also after the truth. They [the government] prevent us from living, working and speaking in our country. But we know that these days will pass, and for this reason we spend every second dreaming of returning to our country. Because this country belongs to us," Tunç said in the video.
" The government should expose perpetrators"
Not wanting to retreat one step because of the threats, he is not afraid, the singer explains. "However, it is not a problem that concerns my person. Here, an atmosphere is created that normalizes 'unnatural death'. The comparison with the 90s now seems insignificant. We have to stop this trend and be one step ahead of the state they want us to get used to," Tunç says. Addressing the AKP government, the musician calls for the exposure of the potential perpetrators. "If the government claims to have nothing to do with the threats, it must reveal who is trying to murder us. If it doesn't, it goes without saying who issued our death sentence."
Tunç has already been sentenced in Turkey
Ferhat Tunç, an artist from Dersim in northern Kurdistan who came to Rüsselsheim as a teenager, is one of the best-known representatives of protest music. For years he has been campaigning for a solution to the Kurdish question and the democratization of Turkey. Several times he was accused for it in Turkey. In September 2018, an Istanbul court sentenced the artist to nearly two years in prison for "continued propaganda for a terrorist organization." Among other charges, Tunç was accused of attending the funeral of anti-ISIS militant Aziz Güler (Rasih Kurtuluş). Further trials for alleged terrorist propaganda and a Turkish arrest warrant are pending. Tunç has been living exclusively in Germany again for several years.
Exiled journalists on execution list
In addition to Tunç, the execution list with the names of exiled opposition figures includes critical journalist and editor-in-chief of Artı Gerçek and the Cologne-based station Artı TV, Celal Başlangıç, as well as Berlin-based journalist Erk Acarer, who also works for Artı TV, among others. Acarer had recently been attacked and beaten up by three gunmen in the courtyard of his apartment building. Although he has been under police protection since then, he continues to be threatened. Celal Başlangıç said last Wednesday he had received a visit from the Criminal Investigation Department because his name was on the list. "Initially, there was talk of a list with the names of 21 people. Then there was information of another list with 43 names, but the names of the people there were unknown. The German police officers who came to my home mentioned a third list and said that there was a list of 55 Erdoğan opponents who lived abroad and that my name was on this list. From what the police said, we understood that there were investigations into the matter. There is a police officer handling the case and a case file. Our lawyer is dealing with it and trying to get information. It looks like the German police are taking the case seriously," Başlangıç said.
RELATED NEWS: