Police attack commemoration for Ankara train station victims
Police attacked the commemoration that was intended to be held in front of the train station on the anniversary of the 10 October Ankara Massacre and took many people into custody.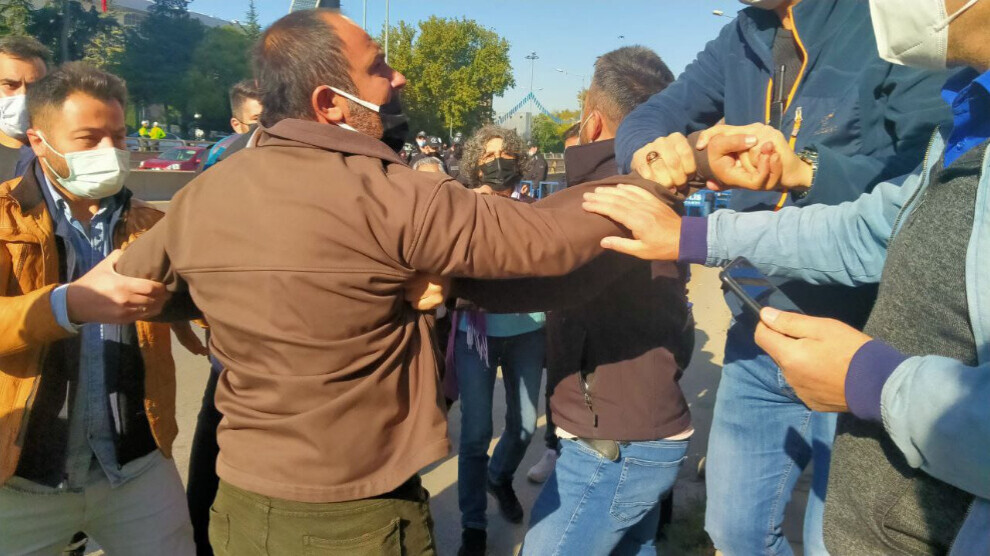 On the anniversary of the 10 October Ankara Massacre, in which 104 people lost their lives as a result of a bomb planted by ISIS at Ankara train station, the police tried to prevent the commemoration in memory of the victims. The front of the Ankara Station, where the event, which was to start with a moment of silence at 10.04, the time of the massacre, was surrounded by hundreds of police.
The police, who had a list in their hands, said that they would not take anyone in front of the station, except the families of those who lost their lives. A group of 30 people objecting to this situation wanted to enter the area from the Transportation Junction. The police who attacked the group took many people into custody by dragging them to the ground.
Background
On 10 October 2015 at 10:04 local time (EEST) in Ankara, two bombs were detonated outside Ankara Central railway station.  A total 36 suspected Islamic State supporters were charged in 2018, some of them in absentia, with murder, membership of a terrorist organization, and seeking to change the constitutional order.