Scores taken into custody in Istanbul at screening of 'Pride'
Many people, including BEKSAV executives, who came together to watch the movie 'Pride' in Kadıköy, were taken into custody by the police.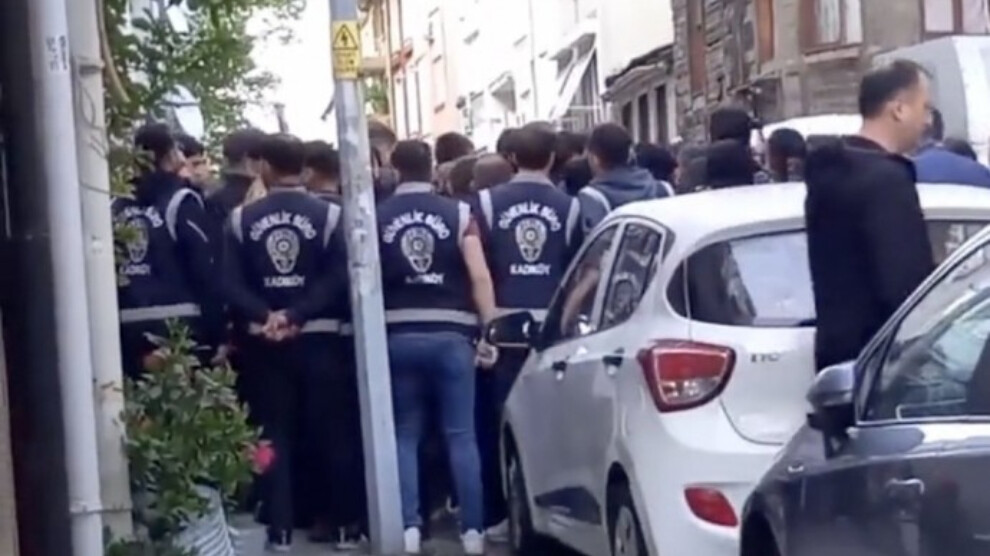 A large number of citizens gathered at the Science Aesthetics Culture and Art Research Foundation (BEKSAV) foundation building in Kadıköy for the screening of the movie 'Pride', organized by Cinema Collective. The screening was part of the "Month of Honor" events. As the movie time approached, the police started to cordon off the foundation building and to take into custody BEKSAV executives as well as many people who had come to watch the movie, claiming that the event was banned by the Kadıköy District Governor's Office.
Protesting the detentions, BEKSAV said in a written statement posted on its social media: "On Wednesday, 7 June, before the screening organized by the BEKSAV Cinema Collective of the movie 'Pride', the foundation building was besieged by the police. BEKSAV and Cinema Collective members as well as many of our friends who came to watch the movie were taken into custody. We defend the colors of the rainbow and protest the hostility shown by the government toward the LGBTI+ community."
The movie 'Pride'
'Pride' is a 2014 British historical comedy-drama film written by Stephen Beresford and directed by Matthew Warchus. Based on a true story, it depicts a group of lesbian and gay activists who raised money to help families affected by the British miners' strike in 1984, at the outset of what would become the Lesbians and Gays Support the Miners campaign.
It was screened as part of the Directors' Fortnight section of the 2014 Cannes Film Festival, where it won the Queer Palm award.