Teachers take to the streets in Rojhilat and Iran
In many cities of Iran and Rojhilat, teachers took to the streets demanding the end of the violations of rights and equal pay.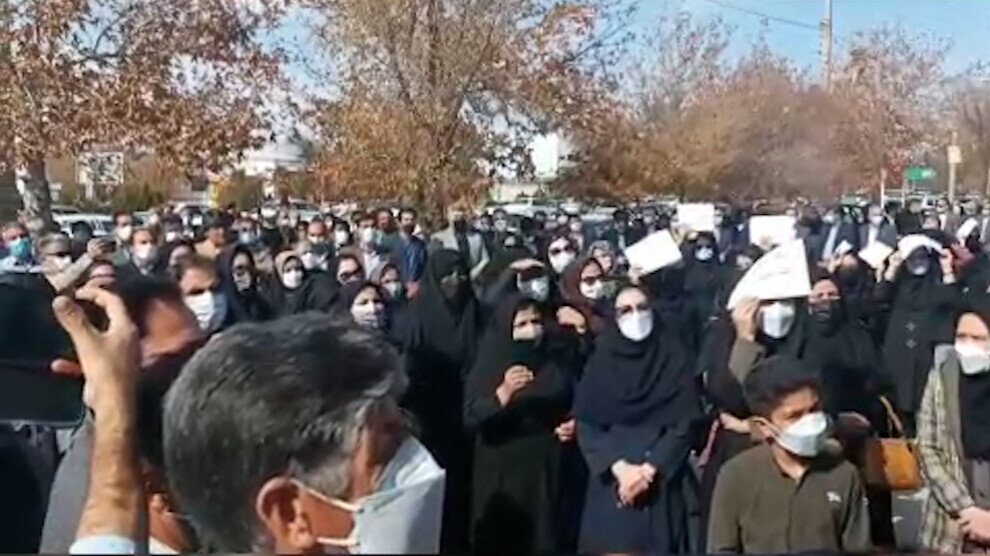 Responding to the call by the Iranian Trade Unions and Cultural Associations Coordination Board, teachers held demonstrations in Iran and Eastern Kurdistan on Thursday.
The promoters issued a written statement pointing out the ongoing economic-social crisis in Iran, the violation of teachers' rights by the Iranian state and non-compliance with legal requirements.
The statement said: "The whole burden of these crises is on the shoulders of the people. People living in Iran need bread. The victims of these dangerous conditions are children, young people, women, workers, students, artists, farmers, writers and other social components."
The teachers underlined that "if the laws of the country's service administration, especially the pension law, are not harmonised and the working people do not receive equal rights as specified in the law, we will react by holding strikes, rallies, marches and legal protests throughout the country in the coming days."
The teachers took to the streets and demonstrated in many cities such as Tehran, Zanjan, Kazvin, Kermanshah, Mariwan and the East Azerbaijan province.
Activists unfurled banners reading "Teachers are the architects of society", "Equal education is our fundamental right" and "Every employee should have equal rights".
Speeches by teachers called for equal pay and the implementation of the existing laws. Activists said that they will not stop their protests until their demands are met.