Civil Council of Manbij calls for self-defense
The Manbij Civil Council condemned the Turkish threats of a military offensive in northern Syria and called on the people to defend themselves.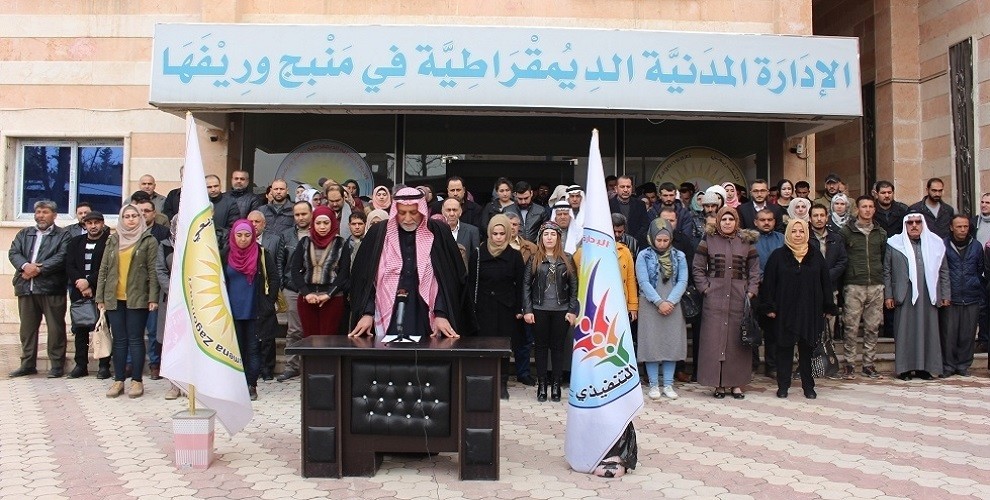 At a press conference, the civilian council of the northern Syrian city of Manbij condemned the Turkish occupation threats. Turkish President Recep Tayyip Erdoğan announced a military invasion of northern Syria earlier this week.
The Civil Council said: "The threats made by the Turkish state against North and East Syria have become a habit. As terrorists are successfully fought in this region, Turkish threats have become more intense. The Turkish president threatens Manbij and the areas east of the Euphrates.
The Turkish regime maintains relations with all sorts of groups, relying on blackmail and terror. If the defense system in northern and eastern Syria had not acted against terrorist organizations such as ISIS and al-Nusra, Turkey would have already implemented its plans for Syria.
As civil council of Manbij we condemn the threats made against us by Turkey. We call upon the entire population in to form unity and self-defense against attacks."