Mercenaries steal the olives in Afrin
Turkish-backed mercenaries are stealing Afrin's olives.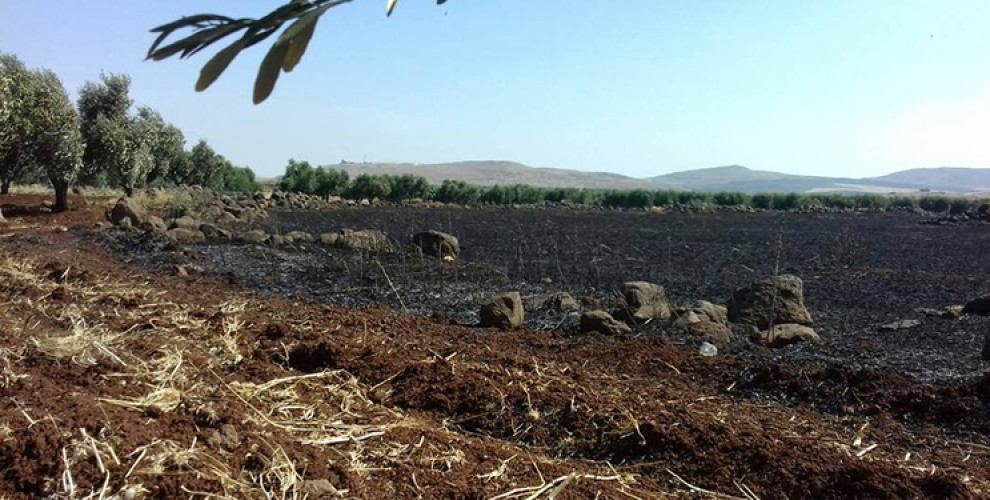 Local sources report that around 80 members of Turkish-backed mercenaries have stolen the olives of Afrin in groups. The mercenaries are taking the confiscated olives to production areas in an attempt to acquire olive oil.
On the other hand, reports suggest that the occupant Turkish forces and allied mercenaries are forcing the people in Afrin to display Turkish flag and other flags they are using. Those refusing to fly these flags are threatened with facing penalty.
 Turkish forces launched their invasion attacks on January 20, and entered the city center with their gangs on March 18. Since the invasion attacks started, hundreds of civilians have been murdered and hundreds of others were abducted.
Civilians' homes were looted and bombed and their belongings were confiscated. Many historic sites were also victims of this brutality. There are news every day that people are abducted and tortured and have their property seized.
The systematic war crimes committed by the Turkish state forces and allied mercenaries in Afrin include, among other things, murder, execution, torture, extortion, robbery, looting, harassment and rape.
Amnesty international had issued a statement in early August and mentioned the severe human rights violations in Afrin and said Turkey, which they dubbed the "invasion forces", is responsible for these acts. Human Rights Watch had issued a statement in mid-June and announced that Turkey-backed groups were confiscating private property of Kurdish civilians and pillaging in Afrin.