PYD issues statement on the 15th anniversary
PYD pointed out that successful steps are being taken within the framework of Kurdish People's Leader Abdullah Öcalan's democratic nation ideas and said, "YPG/YPJ forces and the SDF have achieved the destruction of terrorist groups in the region."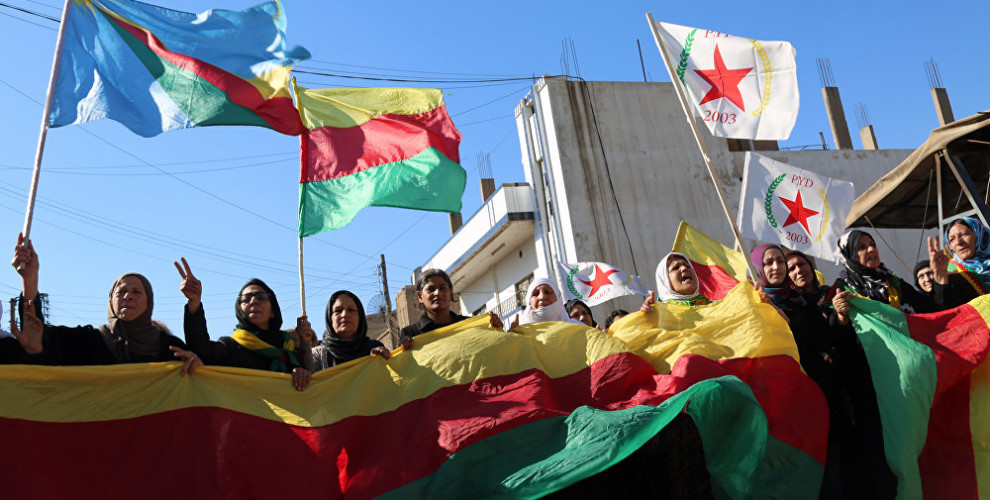 The Democratic Union Party (PYD) has issued a statement on the 15th anniversary of the party's founding. The statement said the PYD was founded during a delicate time of great change and global hegemonic control, and stressed that the party takes on the responsibility to resolve the Kurdish issue within the framework of national values and the democratization of Syria.
The statement said the Syrian Baath regime implements intense pressure and attacks against peoples and ignores the Kurdish people: "Since the day our party was founded, the PYD has fought for the democratization of Syria and the resolution of the Kurdish issue. The resolution of the Kurdish issue and democratization are not separate issues."
"ACHIEVED THROUGH ÖCALAN'S PARADIGM"
The statement continued:
"The values and gains created by our martyrs through the struggle have become a great legacy of organization. With these values the martyrs created, our party has fought within the framework of the democratic nation as theorized by Kurdish People's Leader Abdullah Öcalan and made important strides in the revolution in 2011. As per the Democratic Nation philosophy, the Rojava revolution was declared on July 19, 2012 and Democratic Autonomous Administrations were formed with participation from Kurdish, Arab and Syriac peoples as well as all peoples and faiths in the region. YPG/YPJ forces and the SDF managed to destroy the terrorist groups in the region with these administrations."
"WE SUPPORT THE MEETINGS"
The statement said the system built a century ago in the Middle East without any regard to the will of the peoples is about to fall: "The ongoing crisis in Syria is an example f that. There have been no steps taken to resolve the Syrian crisis. PYD, in this sense, supports the meetings between the Democratic Syrian Assembly and the Syrian regime committee."
The statement concluded with a promise to continue the struggle of the martyrs and conclude the peoples' struggle for freedom with victory.