Rally for Öcalan in Kobanê
In Kobanê, thousands took to the streets once again against the isolation regime imposed on Kurdish people's Leader Abdullah Öcalan.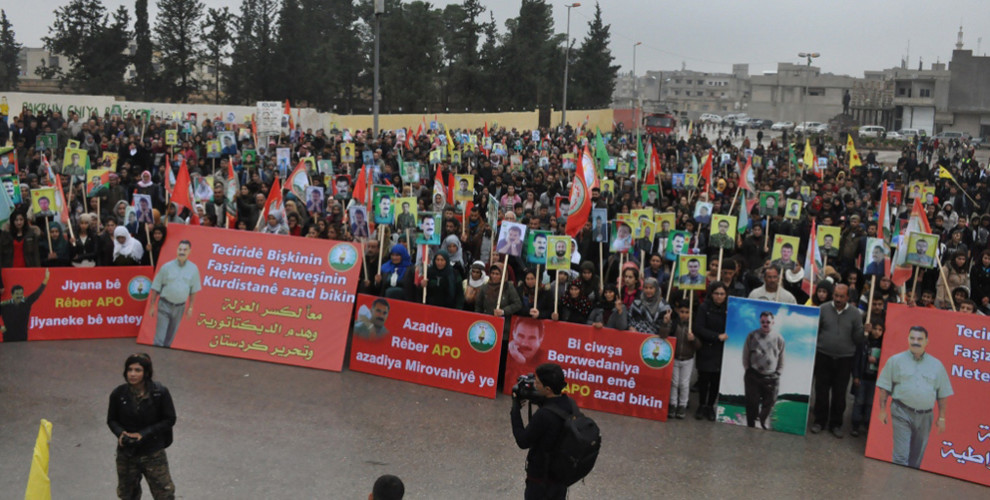 Under the slogan "Together we will break the isolation, overthrow the dictatorship and build a democratic nation", thousands of people gathered in Free Woman's Square in Kobanê.
The people marched with posters and photos of Abdullah Öcalan chanting slogans condemning the isolation imposed on him by the Turkish regime.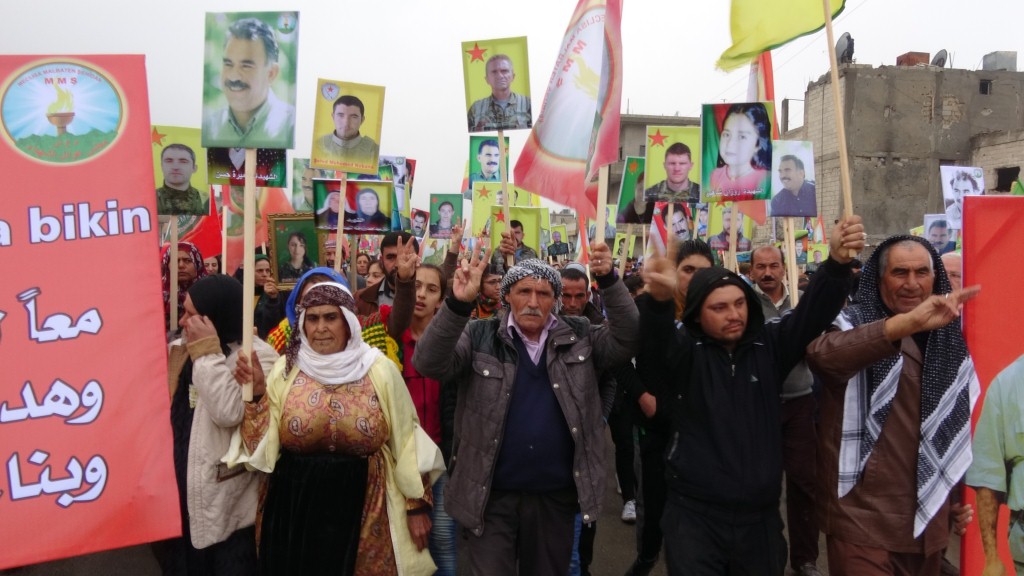 The march turned into a rally at Martyr Egîd Square.
Speaking here, PYD executive, Ayse Efendi, reacted to the silence of the international community against the ongoing isolation.
Efendi stated that Öcalan developed the most concrete and viable solution project to the problems of the peoples of the Middle East and the freedom of the peoples of Northern Syria.
Efendi also saluted the honorable resistance of the people of Northern Kurdistan in her speech and said that HDP Hakkari deputy, Leyla Güven's demand was the demand of all the people, especially women.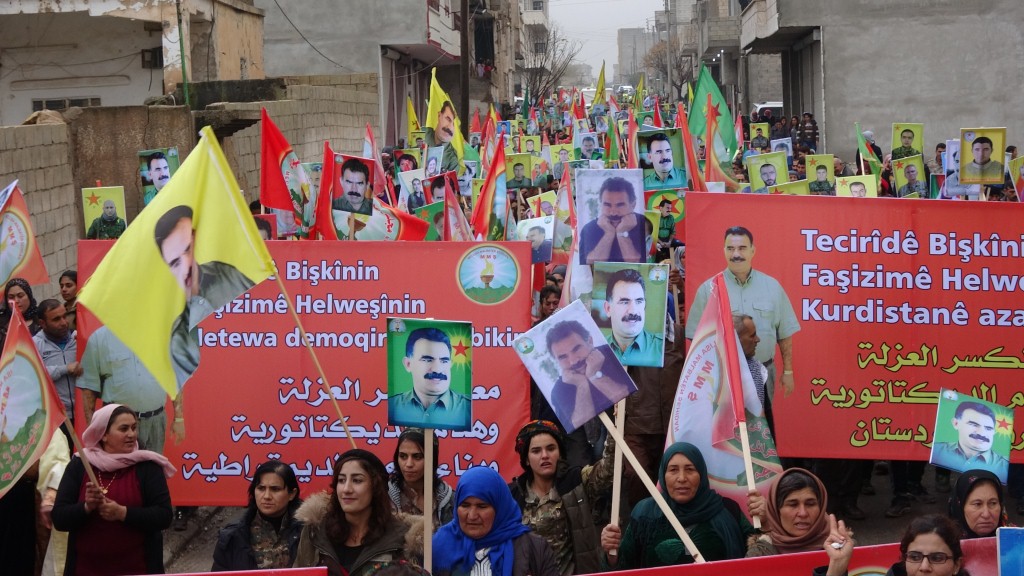 The HDP Hakkari deputy is on hunger strike in Amed prison demanding an end to isolation and the freedom of Kurdish people's Leader.
Efendi said that the project of the democratic nation project devised by Öcalan is considered as a threat by the sovereign system.