SDF Commander: We are exercising our right to self defense
SDF Commander Kobanê said Turkey has proven with their attacks that they don't want a solution in Syria and that their goal is to prolong the life of ISIS. he Commander said they have responded to the attacks on the basis of legitimate self defense.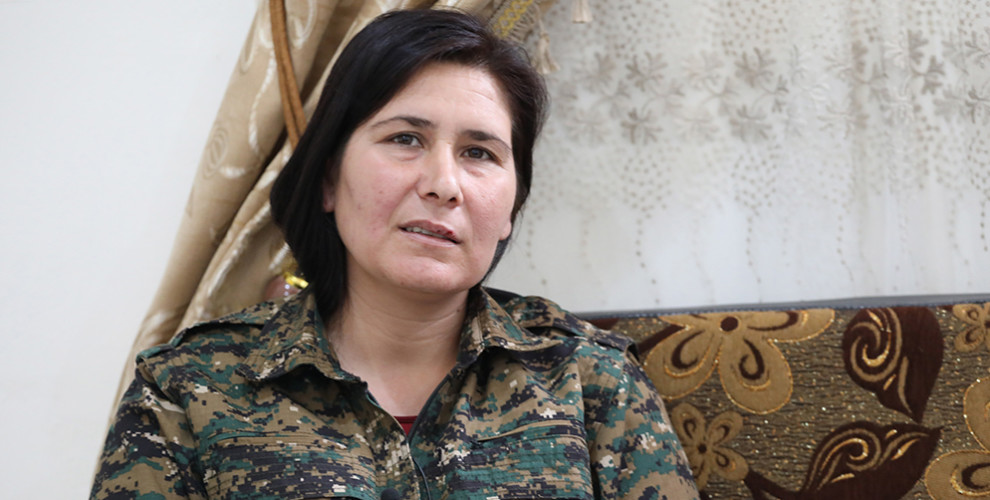 Syrian Democratic Forces (SDF) Commander Zinarîn Kobanê spoke to ANHA about the invading Turkish state attacks against Kobanê and Girê Spî, and the meeting between SDF and International Coalition officials.
Zinarîn Kobanê said the following on the meeting with International Coalition officials: "After the invading Turkish army launched attacks against Kobanê and Girê Spî, the SDF General Relations Committee met with International Coalition officials and spoke about how the attacks can be stopped. Our talks about the matter continue."
Kobanê said the Turkish state directly targets children, civilians and SDF fighters in their attacks: "The girl named Sara Mustafa was directly targeted by the Turkish state. Turkey considers their attacks against the Northern Syrian territory as their right. To avoid a deepening of the matter on our part, we have retaliated the attacks and defended ourselves."
Zinarîn Kobanê said the SDF and Coalition officials agreed on stopping the attacks and that Coalition officials stated that the coalition will be doing joint patrols with the SDF along the Northern Syrian-Turkish border.
The Commander said the joint patrols are aimed at stopping Turkish state attacks. Kobanê added that they don't want the matter to devolve further into a crisis: "The retaliation against these attacks will be based on legitimate self defense. The SDF is in favor of a nonviolent solution to the issue.
"ATTACKS ADVERSELY AFFECTED THE COALITION'S MISSION"
Zinarîn Kobanê continued to state that the invading Turkish army's attacks against Kobanê and Girê Spî have adversely affected the International Coalition forces in fulfilling their mission: "The Turkish state's aim with these attacks is to stop the SDF's advance in the Operation Cizire Storm. Turkey doesn't want a solution to the Syrian crisis. They want to support ISIS gangs."
SDF Commander Zinarîn Kobanê said the SDF has temporarily paused the Operation Cizire Storm due to the attacks.