SDF resumes Operation Cizire Storm in Deir ez-Zor
SDF has announced relaunching the Operation Cizire Storm they had suspended in response to Turkey's attacks against Rojava and Northern Syria.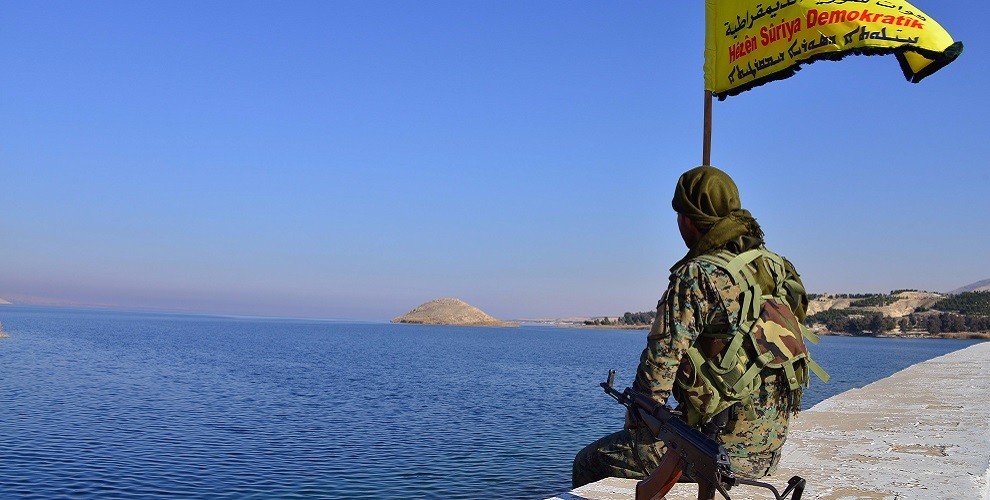 Syrian Democratic Forces (SDF) had launched the final phase of the Operation Cizire Storm against ISIS to the east of the Euphrates on September 10. The offensive is focused on Hajin town which is considered to be the last stronghold of the terrorist organization in the region.
On October 31, SDF temporarily suspended the operation in response to the attacks launched by the Turkish state focusing on Kobane and Gire Spi during recent days. SDF stressed that they will not remain silent on the Turkish state targeting North and East Syria as the anti-ISIS operations are continuing in the final phase. SDF also called on the international coalition to make their stand clear against the attacks that began one day after the summit held in Istanbul on October 27th with the participation of French, Russian, German and Turkish heads of the state.
"THE GANGS STARTED A WAVE OF ATTACKS SEIZING THE OPPORTUNITY"
Today's written statement by the SDF Press Office said that: "ISIS terrorist organization was taking advantage of the Turkish state's attacks against the villages on the border line. Our forces had to temporarily suspend the campaign in the face of continued attacks. The terrorist organization, seizing the opportunity, launched a wave of intensified attacks with bomb-laden vehicles against the positions of our forces."
AFTER TALKS BETWEEN SDF AND THE COALITION
The statement continued; "We are resuming the operation upon the talks between the SDF General Command and International Coalition officials, diplomatic efforts and positive calls of our allies that are fighting terror.
Despite the fact that we suspended the campaign in the form of ground operations, during the one week of suspension the International Coalition continued with bombardments on the region, destroying several positions of the terrorists."
A GANG LEADER WAS ARRESTED IN RAQQA
SDF announced that a prominent figure of ISIS was arrested in Raqqa as result of a special operation by special forces. SDF said this incident proves the ongoing existence of terrorist groups and their sleeper cells in the region.
"The developments in the region manifest the need for a long term joint work in order for safety to prevail and the terrorist group be prevented from reorganising in the region", said the statement.
"ISIS WILL END"
SDF vowed that their forces will continue with the 'Defeat Terrorism' phase of the Operation Cizire Storm and end the ISIS terrorist organization.
"We warn the local people to not approach the military points of ISIS gangs that would be a possible target in the campaign. ISIS terrorists have been gathering civilians at certain points and using them as human shields, and using their areas as ammunition stores.
As SDF General Command, we state that we will be protecting Northern Syria border line and local peace till the very end. We emphasise once again that the language of threat will bring about no solution and that dialogue is the only way to solution."