SDF suspends Deir ez-Zor operation due to Turkish attacks
SDF has temporarily suspended the anti-ISIS operation in Deir ez-Zor because of the invading Turkish state's attacks against North and East Syria.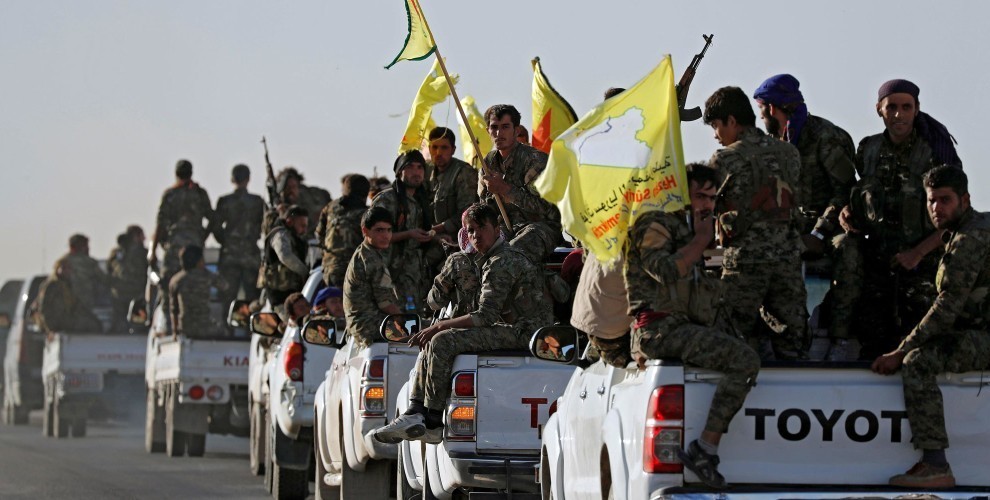 Syrian Democratic Forces (SDF) released a statement and announced the suspension of Deir ez-Zor operation in response to the attacks launched by the Turkish state focusing on Kobane and Gire Spi during recent days. SDF had started the operation against ISIS to the east of the Euphrates on September 10. The offensive is focused on Hajin town which is considered to be the last stronghold of ISIS in the region.
SDF stressed that they will not remain silent on the Turkish state targeting North and East Syria as the anti-ISIS operations are continuing in the final phase. SDF also called on the international coalition to make their stand clear against the attacks.
SIX ATTACKS CARRIED OUT AFTER THE ISTANBUL SUMMIT
SDF pointed out that the goal of the Turkish state's attacks was to support ISIS. SDF said the most recent wave of Turkish attacks came after the quadruple summit held in Istanbul, targeting the villages in the border region.
The statement said the following: "The Turkish state has intensified its threats and attacks against Northern Syria in the wake of the summit Erdogan held in Turkey with the participation of Russia, France, Germany and Turkey. The Turkish state has carried out six attacks against the secured villages in the border region, as a result of which a fighter of Self-Defense Forces was martyred and one other got wounded. The attack also demolished the houses and properties of the local people, forcing them to leave home."
"ISIS AND TURKISH ATTACKS ARE COORDINATED"
Noting that a fighter fell a martyr and one other got wounded in Gire Spi in the evening of October 30, SDF drew attention to "a coordination between the attacks carried out by ISIS in Hajin and the attacks carried out by the Turkish state".
The statement continued: "As Syrian Democratic Forces, we define the Turkish state's attacks as support for ISIS terrorists because of the fact that ISIS terrorists are conducting intensified attacks in Hajin simultaneously with the Turkish state. We see that a coordination exists between the terrorists' attacks against our forces in Hajin and the attacks of the Turkish state. On this basis, we are temporarily suspending the offensive to defeat terrorism against ISIS. These attacks are prolonging our operations against ISIS terrorists."
"WE ARE READY TO RETALIATE THE ATTACKS"
SDF highlighted that: "As the General Command of Syrian Democratic Forces, we are ready to retaliate any and all attacks aimed at secured areas, including those carried out by the invading Turkish state. We call on the international states to condemn the Turkish state's aggression against secured areas in Northern Syria. We further call on the International Coalition to make their stand clear in the face of the animosity of the Turkish state which supports ISIS. The attacks of the Turkish state go against the strategies of the International Coalition, which is our ally against the terrorists."