YPG: 7 Turkish-backed terrorists killed in Afrin
Most recent actions carried out by YPG units against occupation forces in Afrin left 7 terrorists dead.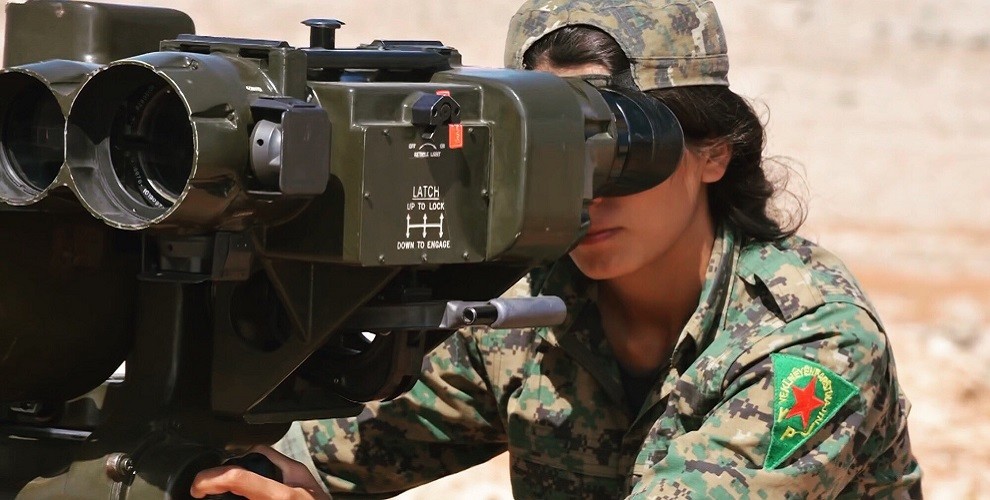 The Press Office of People's Defense Units (YPG) released a statement providing information about the most recent actions carried out by YPG units against the forces of invasion in and around Afrin.
Full text of the YPG statement is as follows;
"Our units in Afrin and its countryside continue their operations against Turkish invasion army and its terrorist allies as part of the continued resistance against occupation of Afrin. 7 terrorists and Turkish troops have been killed in various operations in Afrin city centre, Jinderes and Mabata districts between September 19, 21.
Our forces targeted a military vehicle carrying Turkish soldiers in Afrin city center on September 19. The operation resulted in death of 2 troops while a number of others were injured.
Our units have carried out an operation targeting a military vehicle belonging to the Sham Corps jihadists on the road between the villages of Gaza and Mazen of Afrin's Mabata town on September 20. 4 terrorists were killed while 2 others were injured as result of the operation.
Our units carried out another operation, this time targeting a T55 tank of Sham Corps mercenaries in village of Ghazawi of Jinderes district on September 21. A terrorist was killed as result of the operation while tank was completely destroyed.
We have previously announced the results of an operation carried out by our forces in Shara district on September 20, stating the death of 2 Turkish soldiers. According to the new information we obtained, we confirmed that 3 troops had been killed while 2 others had been heavily injured as result of the operation in question."