YPG: Four terrorists killed in Afrin
YPG forces continue to target the occupation forces in Afrin.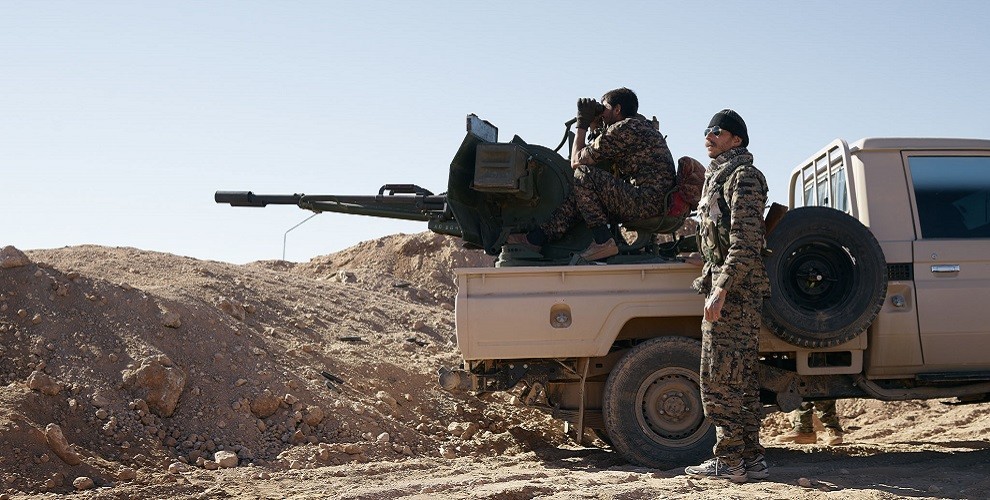 Within the scope of the second phase of the Resistance of the Age in occupied Afrin, YPG forces carried out three operations targeting the Turkish-backed mercenaries in Afrin city center and in Afrin's Jinderese district on December 5th.
YPG Press Office announced the details of the actions as follows:
"On December 5th, one of our units carried out an operation in Mahmoudiya neighborhood of Afrin, targeting the military vehicle of the Sultan Murad Division mercenary commander named Hamza Qarha. As a result, the terrorist and his driver were killed, while the vehicle itself was destroyed.
On the same day, our units carried out another operation in Afrin city center, targeting a military vehicle of the Northern Storm Brigade (Liwa al-Shimal) mercenary commander named Abdullah al-Zerbah. The number of the terrorists killed and wounded as a result of this action could not be clarified.
On the same day, our forces carried out a sabotage operation against the headquarters of the Sham Legion (Faylaq al-Sham) mercenaries located in the center of Jinderese town. As a result, two terrorists were killed and three were wounded."