16 members of the occupation forces killed in HRE actions
According to the Afrin Liberation Forces, 16 members of the Turkish occupation forces in northern Syria were killed in actions between 23 August and 9 September.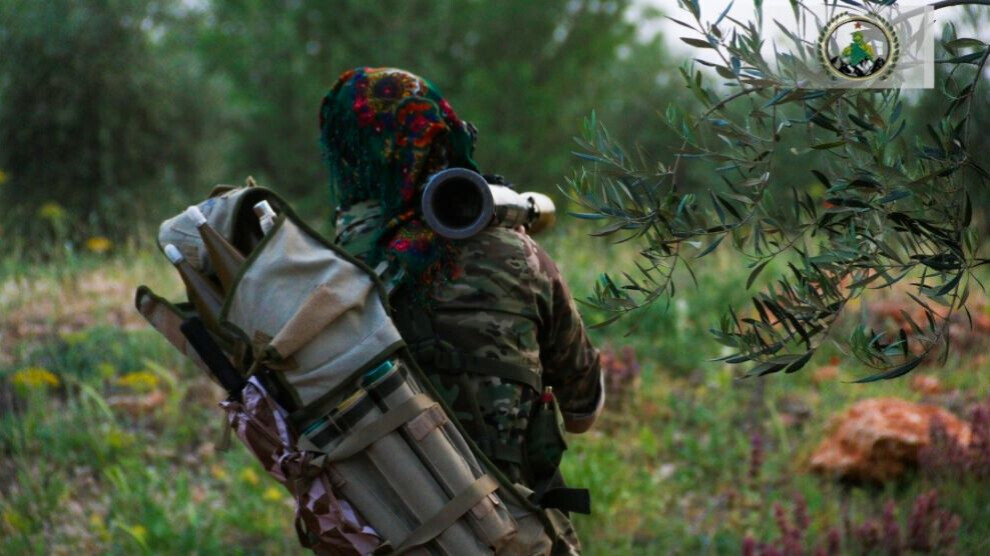 The Afrin Liberation Forces (HRE) published a balance sheet of several actions they carried out between 23 August and 9 September. According to the statement, four Turkish soldiers and twelve Turkish-backed mercenaries were killed, three soldiers and one mercenary were injured. The HRE stressed that their actions took place in legitimate retaliation against Turkish attacks on northern and eastern Syria.
The series of actions began in the village of Meryemîn in Afrin's Shera district, where the HRE killed two soldiers and injured another in an attack on a Turkish base. On 4 September, the HRE again struck a Turkish base in the village of Kil Cibrîn in Azaz, leaving one soldier dead and two others injured. This was followed by an attack on the occupation forces on the Hirbil front in Shehba on 7 September. Four Turkish-backed mercenaries were killed and one injured, and the mercenaries' vehicle was completely destroyed. On 8 September, a Turkish soldier was killed by the HRE in Şêx Isa near Tel Rifat. On 9 September, two actions followed in Jarablus and Afrin. In Jarablus, two mercenaries were killed and a motorbike was destroyed. In Afrin, an ammunition depot of the occupation forces was struck by the HRE, leaving six jihadists dead and the depot completely destroyed. The HRE vowed that they would continue the actions "without a break".
The HRE are a resistance group actively opposing the Turkish occupation and its jihadist soldiery. With the occupation of Afrin in March 2018, a real reign of terror was established throughout the city. Kidnapping, looting, robbery, torture and extra-legal executions by the jihadist groups are everyday occurrences. Recently, the al-Qaida offshoot Hayat Tahrir al-Sham in particular has been deployed in the region by the Turkish state. The occupiers are trying to establish a pro-Turkish Sharia regime and prepare for the official annexation of the region. The HRE are fiercely resisting the occupation regime.