17 captured as SDF launch operation against ISIS in eastern Syria
SDF have initiated a major operation against ISIS cells in Deir ez-Zor region. As ISIS takes advantage of the fight against the Coronavirus pandemic to reposition itself, targeted attacks against civilians are increasing.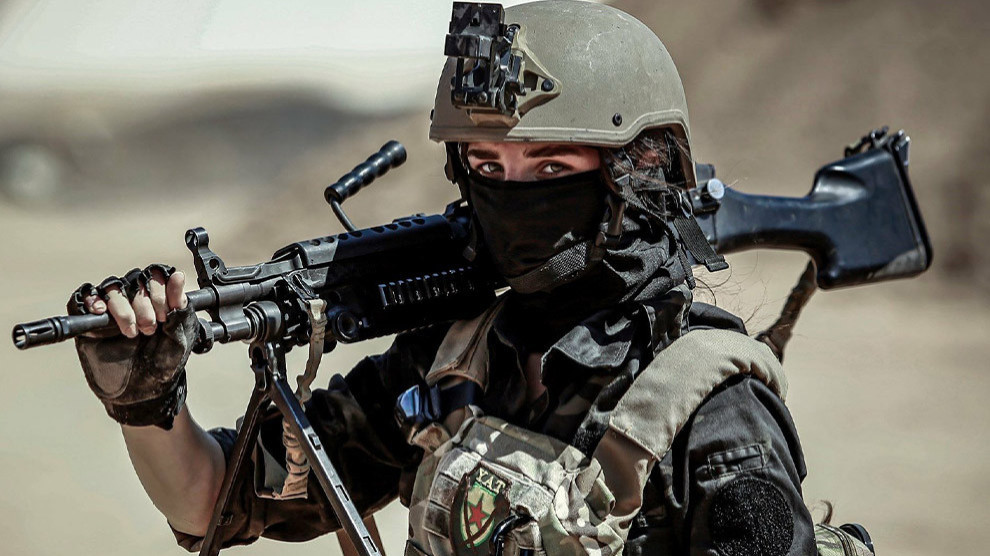 Despite the dismantling of its territorial rule in March 2019, ISIS has been growing stronger and stronger since the Turkish invasion of northern and eastern Syria that began last October. The ISIS is also using the fight against the Coronavirus pandemic to reposition itself. Having managed to flee into the desert in the Syrian-Iraqi border region during the liberation offensive "Cizîrê Storm" of the Syrian Democratic Forces (SDF), the jihadists have been able to reorganize themselves largely unhindered during Turkey's campaign seeking to invade the region. Since then, attacks by ISIS cells have become increasingly frequent in the region.
In Iraq, places in Salahaddin, Diyala, Nineveh and Kirkuk are particularly affected by ISIS attacks. In Syria, attacks are increasing, especially in Deir ez-Zor region. Against this background, the civilian population of eastern Syria had called on the SDF to take effective action against ISIS cells in the region. Religious leaders and tribal representatives also appealed to the SDF to expand the fight against terror. The SDF operation was launched on Thursday morning and is expected to last a week.
17 ISIS members captured so far
According to SDF commander Ednan Efrîn, who is leading the offensive, the area of operations extends from Shaddadi via al-Mayadin and Hajin to Abu Kamal (al-Bukamal), the last city on the Euphrates before the border with Iraq. Initially, about a thousand fighters of the SDF, YPG, YPJ as well as anti-terror units of Y.A.T. and H.A.T. were involved in the operation. In the meantime, the number is said to have risen to about 6,000, according to ANHA (Hawar News Agency) reporters covering the operation. Since this morning 17 ISIS members have been arrested, four of them in Dashisha. Coalition forces are also involved in the operation, both on the ground and from the air.
Targeted attacks bear the ISIS signature
Earlier this week, Arab civilian Hamid Mohammed al-Dhaif, head of a self-governing village in Deir ez-Zor, was shot dead by unknown persons. Last week, Wednesday, an assassination attempt was made in the district Al- Shilel against the leader of the Future Party of Syria for the Deir ez-Zor region, Hudhaifa al-Omar. At the beginning of May there was an attack in al-Busayrah on a military position held by internal security forces. Two security forces were slightly injured. One of the assassins was killed and the others were able to flee. In all cases, security forces suspect ISIS cells behind the attacks.
RELATED NEWS: