31 more Covid-19 cases recorded in North-East Syria
In the northeast Syrian autonomous regions 31 new infections with the coronavirus have been reported in the past 24 hours.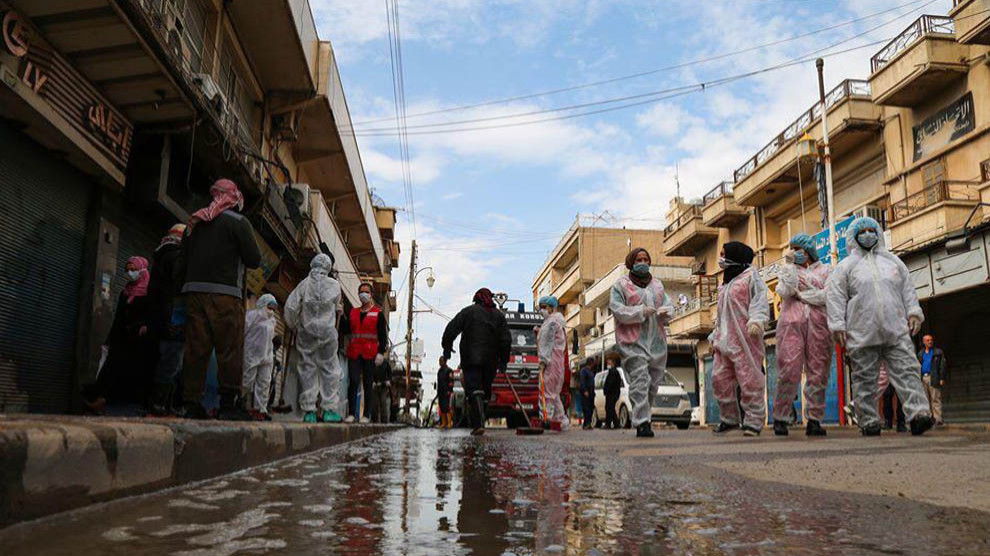 In the autonomous regions of northern and eastern Syria, 31 new infections with the coronavirus have been reported in the past 24 hours. According to the Health Committee of the Autonomous Administration, a total of 1,151 coronavirus cases have been confirmed since the outbreak of the pandemic. A total of 334 people are considered to have recovered. The number of people who have died after infection with the virus remains at 52.
Most new infections were counted in Hesekê, where there were nine cases. Another eight cases were reported in Hesekê, followed by Dêrik with four new infections. In Tirbespiyê and Til Temir three cases each were registered, while two more cases were reported by the authorities in Girkê Legê. One infection each was added in Çilaxa and in Şehba. Dr. Ciwan Mustafa, co-chair of the Health Committee, announced on Sunday in Qamişlo that nine women are among the most recent registered cases.
In the fight against Covid-19, northern and eastern Syria is apparently entering a phase of increased infection. Thanks to early contact restrictions, the autonomous regions initially had the pandemic well under control - largely closed borders and strict quarantine conditions successfully kept the virus away for months - but since the end of July the pathogen has been spreading daily. Particularly in regions bordering on regime areas, more and more new infections are being detected. On Saturday, the Health Committee reported 113 new infections - the second record for northeast Syria since the outbreak of the pandemic in the region.