Çekjîn Fîras: Women will fight until they achieve freedom
The Euphrates Region Military Council Executive member, Çekjîn Fîras, said that they will fight to the end against the attacks carried out by the Turkish state and added: "Even if there is only one woman left, she will resist until freedom."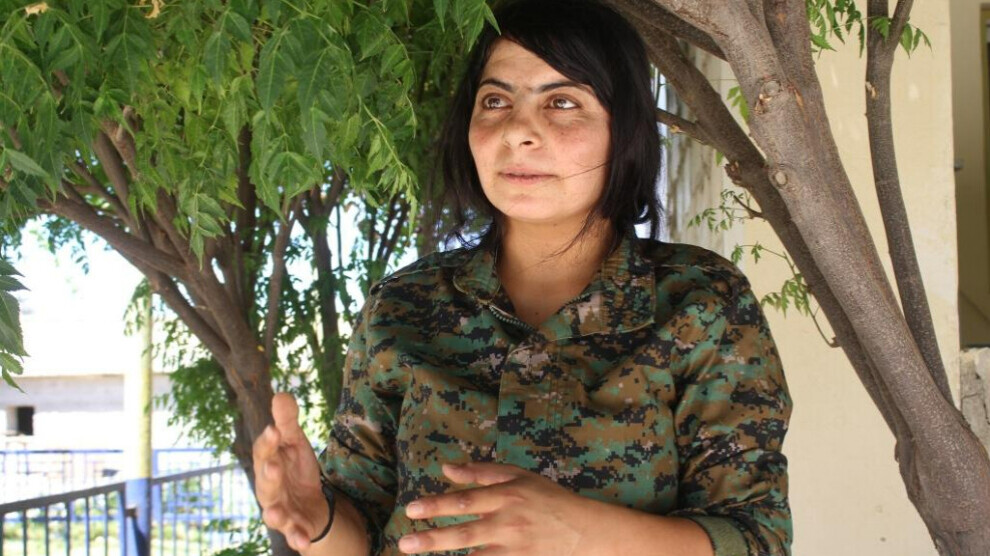 The Turkish state tries to break the will of women and the people of the region, and continues its attacks. In the latest attack, Turkey targeted and killed three revolutionary Kurdish women on 22 July. Firat Region Military Council Executive member, Çekjîn Fîras, spoke about the attack in which Jiyan Tolhildan, Roj Xabûr and Barîn Botan were murdered.
Fîras said that the Turkish state's invasion attack against the Medya Defense Areas was unsuccessful, and added: "When the Turkish state was defeated by the guerrillas, it turned towards Northern and Eastern Syria. The Turkish state, which established its system on 'one flag, one language, one state', is afraid of the brotherhood of peoples. For this reason, it targets women in particular. Because women have freed and imposed themselves in every field. They became conscious thanks to the ideas and philosophy of Rêber Abdullah Öcalan. That's why women are targeted. Turkey is afraid of the power of women."
Women have great strength and will
Fîras said that the YPJ forces are preparing in every way for a possible attack and added: "As YPJ, we are ready to do whatever we can. We will not allow any attack. No one should underestimate the strength of women. Women should show their stance against the occupation."