Afrin Veterans Association founding conference held in Shehba
Afrin Veterans Association founding conference was held in Shehba.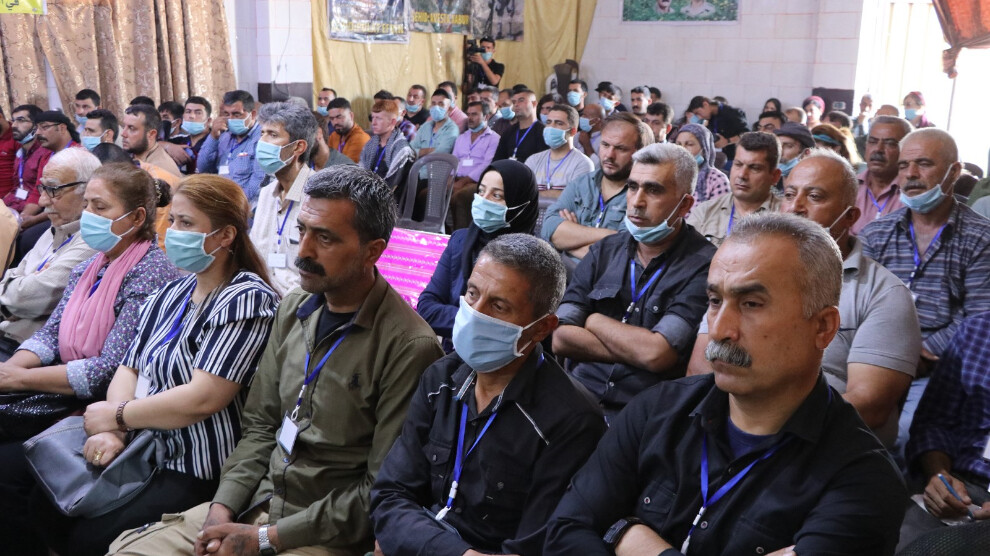 The founding conference of the Afrin Veterans Association was held at the Culture and Art Center in the Fafin district of Shehba.
At the conference, which started with a minute's silence, the first speech was delivered by Afrin Executive Council co-chair Shiraz Hemo. Drawing attention to the interests of the capitalist powers in the Middle East, Hemo said: "There are two systems in the world. One is capitalist modernity and the other is democratic modernity. There is a great war going on between these two systems. Capitalist modernity wants to shape the Middle East according to its own interests. As democratic modernity exposes the aims of capitalist modernity, this attacks democratic modernity. The occupation of Afrin, Serêkaniyê and Girê Spi is the result of this."
Fewzî Mistefa, one of the executives of Afrin Martyrs' Families Council, said: "I hope this conference will open the door to solving problems."
Speaking on behalf of the Rojava Union of Yazidis, Suad Hiso said: "The aims of the Turkish state in Shengal are based on history. They want to exterminate the Yazidis."