Ali Hesen: Hol Camp is a global problem
ISF General Command member Ali Hesen said that the Hol Camp is not a local but an international problem and continues to pose a threat despite the success of two phases of the Operation Humanity and Security.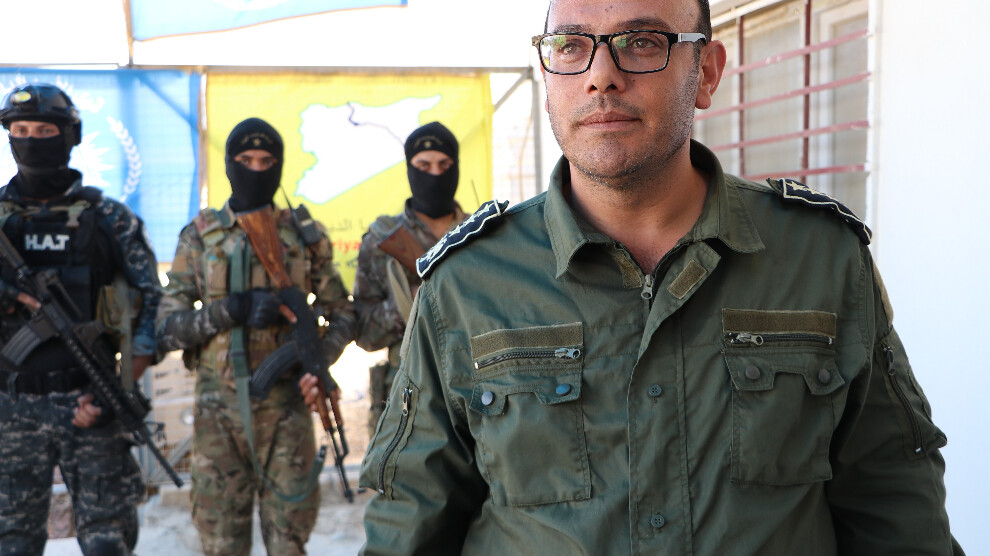 On September 17, the Internal Security Forces of North and East Syria (ISF) announced the end of the second phase of Operation Humanity & Security, which had been launched against ISIS cells in the northern Syrian Hol Camp on August 25.
The Internal Security Forces announced in a press conference on the same day that they had destroyed a lot of hotbeds and points designated to spread the terrorist ideology, arresting many dangerous women who were in charge of these points and responsible for recruiting terrorists inside and outside the camp, promoting the ISIS extremist ideology, and being involved in criminal acts against the camp residents. Furthermore, our forces have dismantled "the al-Hisbah" and "the Caliphate Cubs" by arresting the terrorists in charge of them.
The ISF reiterated their call on the countries that have nationals in the camp to repatriate them and not to leave them to be exploited and recruited by ISIS.
Despite the successful completion of two phases of the operation, the camp continues to pose a serious threat to North and East Syria and the entire world.
"The demolition of 25 tunnels and the confiscation of numerous weapons and ammunition used by ISIS cells to kill the camp residents who reject extremist ideas prove the operation to be a major success. After the end of the first phase of the operation, which had been launched on March 28, we knew that the Hol Camp continued to pose threats and we would be facing serious challenges," Ali Hesen told ANHA.
Ali Hesen noted that the second phase of the operation had been postponed for some time due to the mounting Turkish attacks on North and East Syria and the border region. "It was necessary to launch the security operation to eliminate the ISIS threat and ensure security. The main purpose of the second phase was to eliminate the ISIS remnants that resurfaced inside the camp, especially after the increase in murders and the throwing of dead bodies into the sewers in the camp," he said.
Pointing to the strong relations between the SDF and the International Coalition, Ali Hesen added, "Both phases of Operation Humanity and Security were carried out with the support of the SDF and the International Coalition. The Hol Camp is not a local but an international problem. All states should offer solidarity and unity, both by taking their citizens back and supporting our forces."