Artillery attack starts fire in a village near Til Temir
Occupation forces continue destroying the agricultural lands in northern Syria.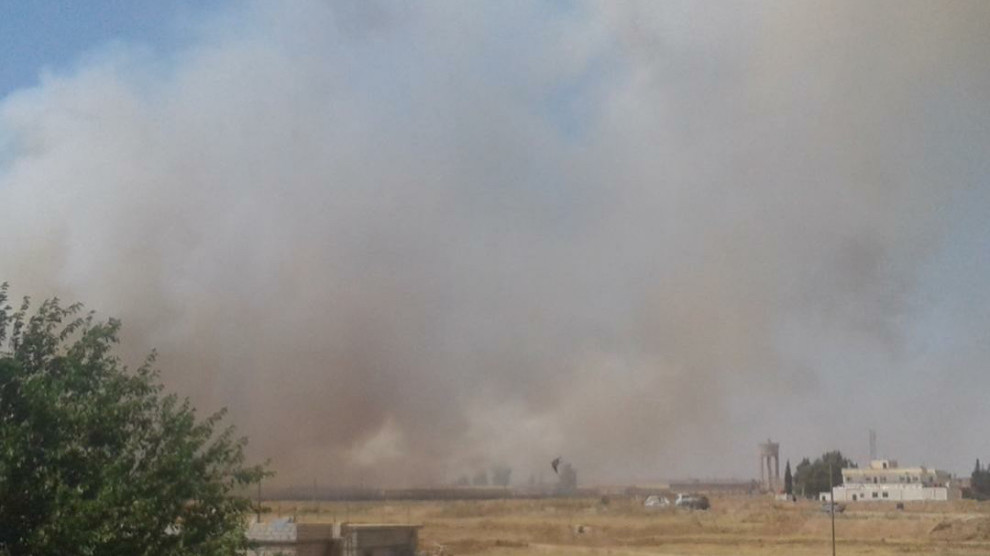 Around 3 p.m. local time, Turkish occupation forces carried out an artillery attack on the village of Um al-Kayf near Til Temir. Due to the aggression a fire broke out in a cultivated field.
Artillery attacks are frequently carried out on Um al-Kayf. Since the beginning of May, the Turkish state has been deliberately setting fire to agricultural lands and cultivated areas in the autonomous region of Northern and Eastern Syria. Agriculture is the main source of income in the region.
According to the Agricultural Committee of Girê Spî (Tal Abyad), thousands of hectares of cultivated fields have been burned in the area around Ain Issa, the villages west of Girê Spî and the village of Siluk. Also 200 olive trees have fallen victim to the targeted arson.
The Turkish state and the ISIS burned hundreds of thousands of hectares of land at harvest time in 2019 to damage the economy of the autonomous region.