Attacks on northern and eastern Syria continue
The Turkish army attacked villages near Manbij and in the Shehba region with artillery shells. At the same time, drones are hovering over Tel Rifat.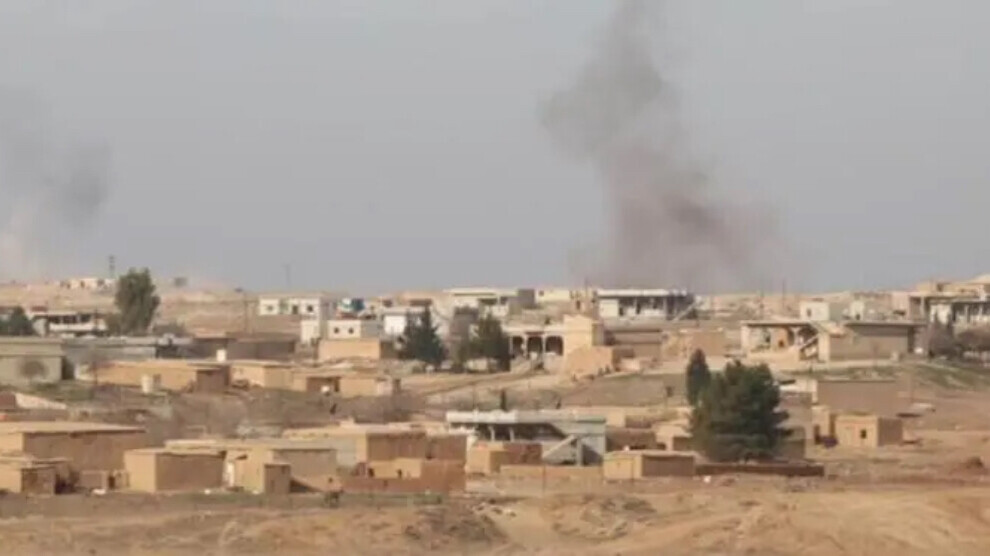 According to the press centre of the Manbij Military Council, the Turkish army began shelling the villages of Awn al-Dadat, Arab Hasan, Erbe Kêlo, Umm al-Julud and Mefarîd north of Manbij with heavy weapons and rockets on Monday morning. At least 96 artillery shells have hit the villages so far.
Meanwhile, drones are hovering over Tel Rifat, posing a permanent threat.
Yesterday, the Turkish army attacked two villages in the Shehba region. Nothing is known about damage and casualties so far.
Such attacks on the civilian population are catalogue crimes under international war law. Although war crimes are committed by the Turkish state almost daily, there is no international reaction to the attacks. Those affected therefore repeatedly accuse the international community of being accomplices of the Turkish state in its crimes through their failure to act.