Attacks on Rojava continue at full intensity
The Turkish army and its proxy forces continue to attack the autonomous region of northern and eastern Syria in full force with drones and artillery.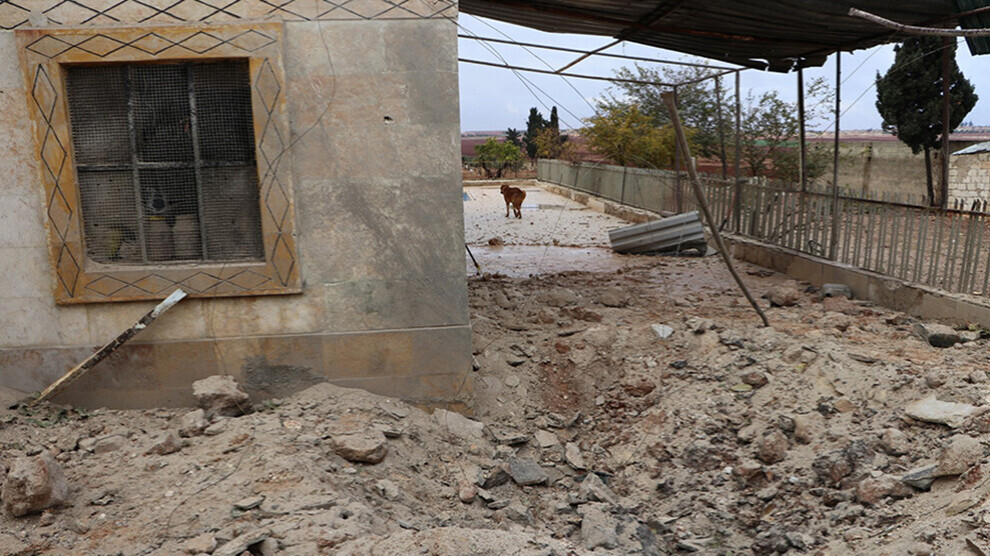 Since 19 November, the Turkish army has been attacking Rojava with fighter jets, artillery and drones. Dozens of civilians and members of the defence and security forces have been killed. In addition, more than twenty soldiers of the Assad regime were killed.
The attacks of the past 24 hours extend from Afrin to Manbij, Kobanê, Til Temir, Ain Issa, Zirgan (Abu Rasen) and Girê Spî (Tal Abyad). Most recently, the village of al-Kuzliye (ku. Gozeliyê) near Til Temir was shelled at noon on Tuesday. The village had also been hit by Turkish shells the day before. No information on damage and casualties is available yet.
Kobanê at the focus of attacks
Kobanê in particular, as a symbol of Rojava's resistance, is the focus of Turkish attacks. Villages and the centre of Kobanê are repeatedly attacked. Since Tuesday morning, the villages of Zormixar and Carqelê in the west of Kobanê have been shelled by howitzers, as they were the day before. The village of Koran in the east of Kobanê is also affected by the massive shelling. On Monday, Turkish troops shelled the health centre in the village of Qeremox, 18 kilometres east of Kobanê, causing extensive damage. On Monday evening, the Miştenûr hill near Kobanê and the hamlet of Ehmed Mûnîr were shelled with heavy weapons.
Attacks in Afrin and Shehba
The Turkish army has fired at least 277 shells at the canton of Shehba and the free areas in Afrin in the past 24 hours. In Afrin's Shera district, the villages of Tatmeraş and Merenaz were targeted, and in Afrin's Sherawa district, the villages of Meyasê, Şewarxa, Kashtear, Bênê, Hirşê Soxanekê, Soxanekê and Aqîbê. In the canton of Shehba, where over 100,000 displaced people from Afrin live, the villages of Şêx Îsa, Seed al-Şehba, Bêlûniyê, the town of Tell Rifat and the military airfield of Menagh (Minix) were attacked.