Blast kills a civilian, injures six others in Manbij
In the northern Syrian city of Manbij, a person has been killed in an explosion. Six other people were injured.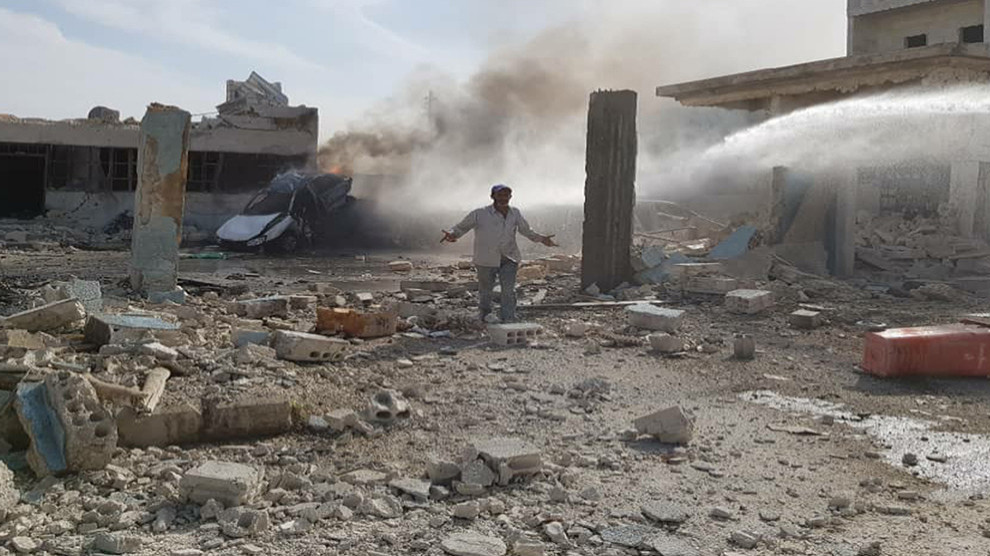 One person died in an explosion in the northern Syrian city of Manbij today. Six other people, including a child named Majid al-Hisin, were injured.
The explosion occurred at about 4:00 pm local time at a busy intersection in the Teleya Zīravê district north of the city center. After the explosion several vehicles and buildings in the surroundings caught fire. There was a lot of property damage.
The injured were taken to nearby hospitals. As the local security forces say, one of the people affected is seriously injured.