Clash in Hol Camp: One ISIS woman dead, seven others injured
The security forces intervened the ISIS women at the Hol Camp, northern Syria, who set up a secret court. There was a shootout in which one jihadist woman was killed and seven others injured.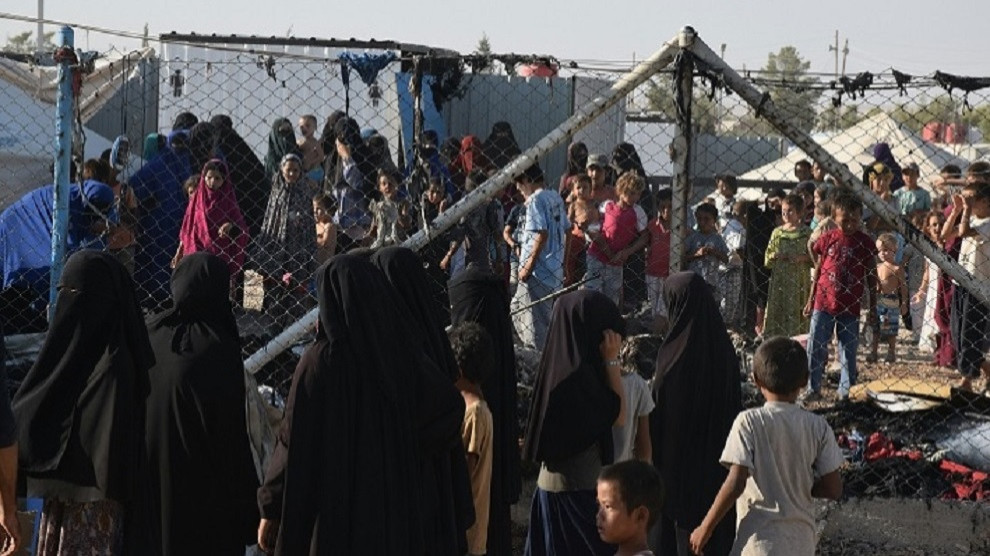 The female ISIS members continue to pose a great danger at the Hol Camp near Heseke.
According to information obtained by female members of Internal Security Forces in charge at the Hol Camp Section "El Muhacirat" [Immigration], 50 ISIS women have established a secret court to condemn women who stay in the camp and disobey their rules.
Hawar News Agency (ANHA) reports that a fifteen-minute firefight took place in the camp when female ISIS members opened fire on security forces. In the ensuing armed conflict, an ISIS woman died, seven other jihadists were injured.
It came out that the ISIS women had smuggled weapons into the camp which they have used against the security forces today. Fifty ISIS women involved in the incident were arrested by Internal Security Forces.
More than 71,000 people live in Hol Camp, including those seeking protection from Syria and Iraq. A separate area has been set up for ISIS families.
Mazlum Abdi, General Commander of the Syrian Democratic Forces (SDF), recently compared the situation in the camp to a "bomb that could explode". The autonomOUS administration of northern and eastern Syria has long been calling on the countries of origin of ISIS members in the camps and prisons in the region to return their nationals. With a few exceptions, this call remains unheard. This situation is especially tragic for the children of ISIS members, who have no chance to escape Islamist indoctrination.
RELATED NEWS: