Doctor in Shehba confirms no cases of coronavirus detected so far
Osman Şêx Isa is one of the doctors of Avrin Hospital. He confirmed that no coronavirus cases have been detected so far in Shehba, but warned that this doesn't mean there is no risk of an outbreak.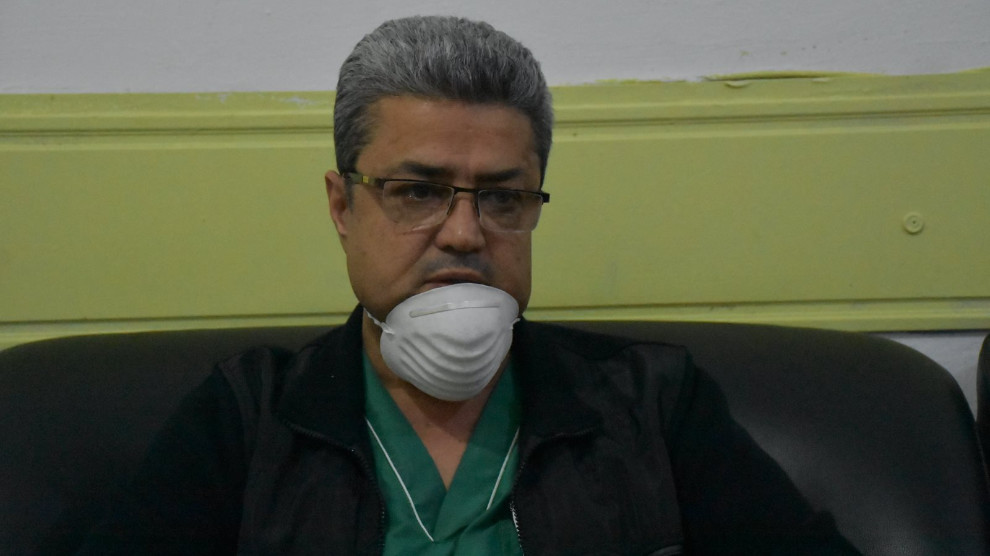 Doctor Osman Şêx Isa told ANHA that there are no coronavirus cases detected in Shehba, but warned that this does not mean that there is no pandemic danger.
Doctor Şêx Isa said that some people with suspicious symptoms have been tested and the results of the tests were negative. 
The doctor said that people in Shehba are following instructions and curfew issued by the Autonomous Administration and added that it is important for everyone to take their own precaution and pay attention to personal hygiene.
Adding that health services are provided 24 hours a day, doctor Şêx Isa said: "After contacting people with suspected coronavirus, we go to their homes and perform the tests. The next 15 days are very important. If the virus is not detected within these 15 days, we will overcome the critical threshold."
Doctor Şêx Isa stressed that everyone should comply with the decisions taken by the crisis desk.
Thanking those who stayed at his home following the advice of the crisis desk, the doctor also emphasized that they knew that the refugees in the camps are having many difficulties due to the embargo.
Reminding that the Turkish state continues to attack the canton despite the UN ceasefire call, doctor Şêx Isa made an appeal to the World Health Organization to act on the situation of refugees.