Dozens in quarantine after contact with Covid-19 patients
More than eighty people in Qamishlo and Hesekê have to go into quarantine as a precaution after having had contact with people who tested positive for the coronavirus. Meanwhile, the autonomous administration has issued a new pandemic decree.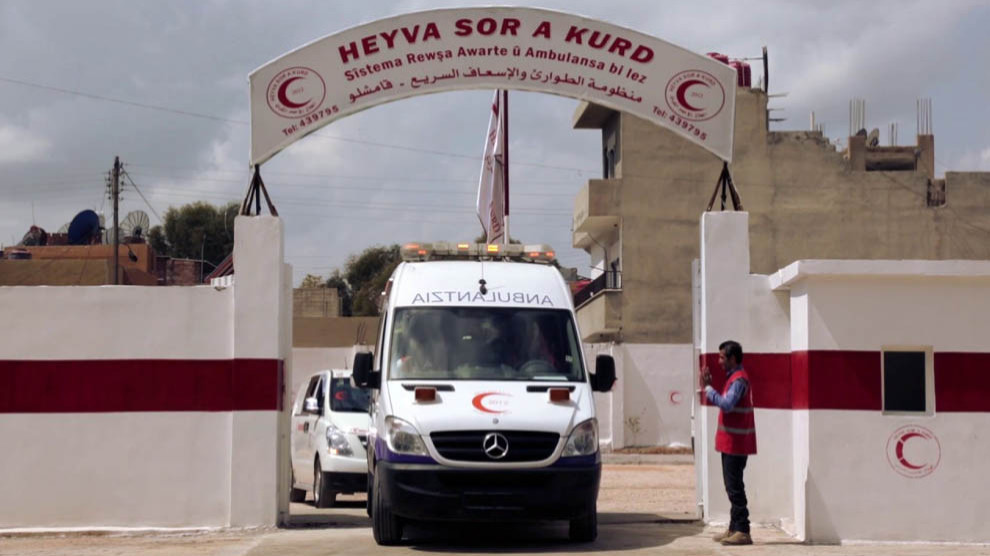 In the Cizîrê region of north-eastern Syria, at least 88 people will be quarantined as a precautionary measure after contact with people who have tested positive for coronavirus. This was reported by the Kurdish Red Crescent organization Heyva Sor a Kurd. On Thursday the health committee of the autonomous administration confirmed four new cases of infection. The affected persons, three women and a young man, live in the cities of Qamishlo and Hesekê. A 14-day quarantine was ordered until it was established whether their contacts were infected. However, according to Heyva Sor a Kurd, no one in the immediate vicinity of the infected persons is showing suspicious symptoms.
With the new infections, the total number of people in the autonomous region of northern and eastern Syria who have been confirmed infected to date is seven, one of whom died in April as a result of the viral disease. The autonomous administration reacted early to the corona pandemic and imposed a curfew on 23 March as a preventive measure. As new coronavirus infections are increasing sharply in the Syrian regime areas and neighbouring countries, the pandemic rules, which were only relaxed in mid-June, were tightened again at the beginning of last week.
According to the Coronavirus decree with number 85, adopted today, Friday, the border crossings are closed again for fifteen days for the time being. Those entering the autonomous zone must remain in quarantine for two weeks, and the bodies of people who have died outside the self-governing zone will not be transferred to Northern and Eastern Syria and buried. Mass events such as celebrations, weddings and mourning ceremonies, which "could endanger the health of society", are prohibited. Religious ceremonies and services will also be suspended for the time being. While restaurant visits are also not possible, only delivery services are allowed. The people are also called upon to comply with the ordinance and to avoid large gatherings.