Farewell to SDF fighter in Dirbêsiyê
In Dirbêsiyê in Northern Syria, hundreds of people bid farewell to the SDF fighter Murad Serêkaniyê, who lost his life resisting the Turkish invasion of Rojava.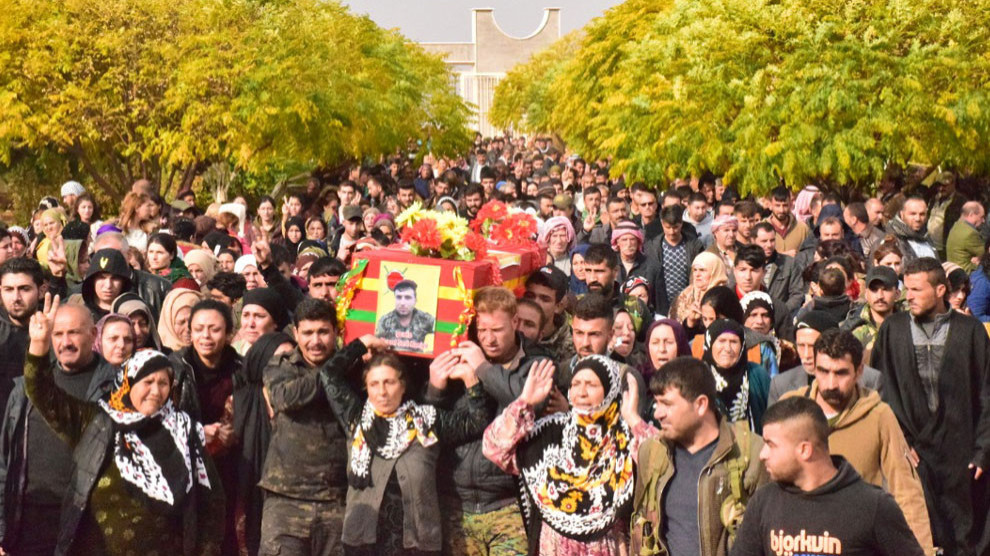 Hundreds of people paid their last respects to the SDF fighter Omer Beri (Murad Serêkaniyê), who lost his life resisting the Turkish invasion of Rojava, in the northern Syrian town of Dirbêsiyê (al-Darbasiyah) on Sunday.
The mourners gathered first in front of the Assembly of Martyrs' Families and received the coffin. Then the mourners drove with a long convoy to the Şehîd-Rustem-Cûdî cemetery in the village of Berkevirê. There the SDF martyr was honoured with a ceremony.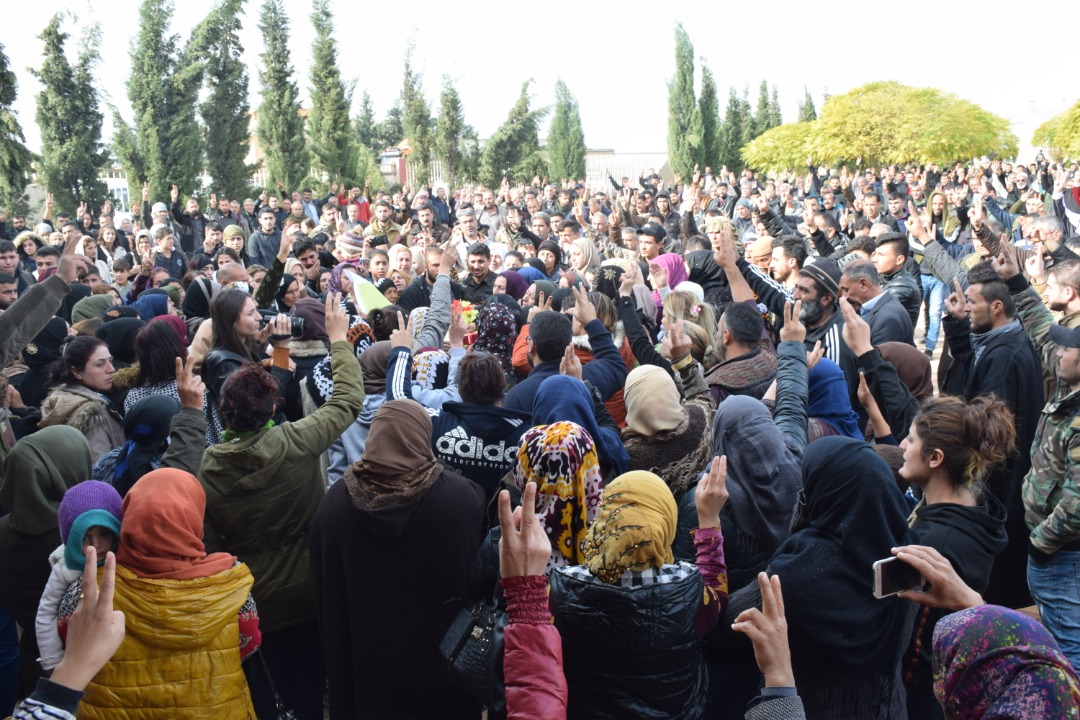 Mihemed Nebî Kotî, a commander of the Syrian Democratic Forces, welcomed in a speech the collective resistance against the aggression on Northern and Eastern Syria. He declared that the Turkish state intended to wipe out the ancestral population by attacking the self-governing areas of the region. "On the other hand, we stand by the promise we made on the day of our foundation and reaffirm our commitment to the defense of our peoples and values."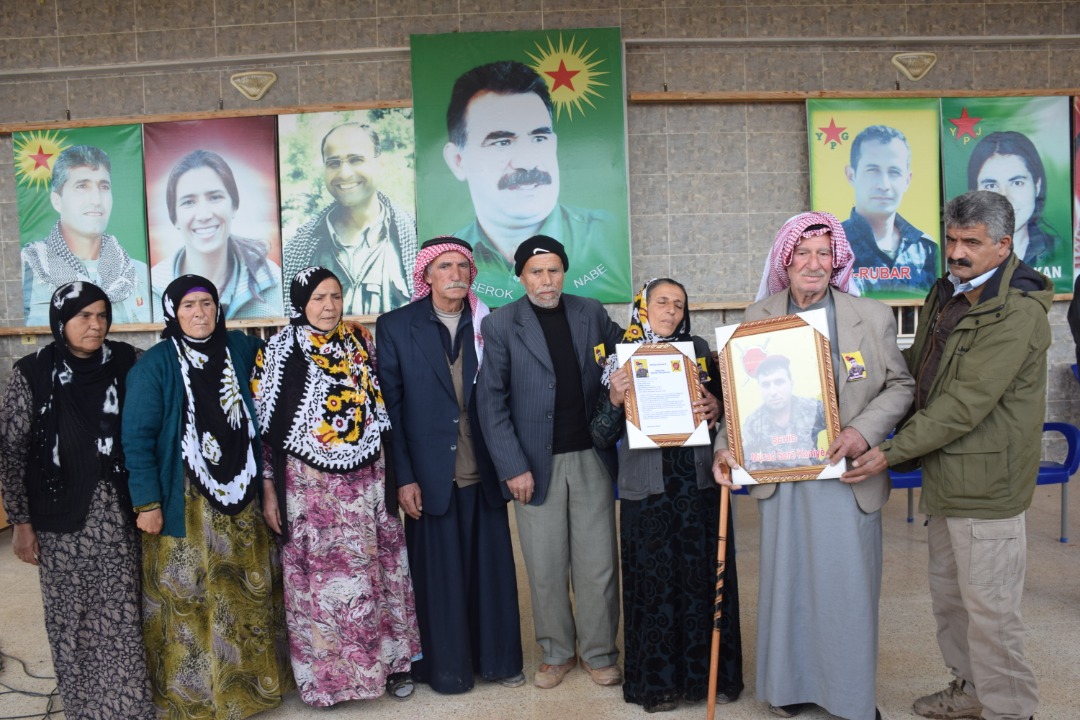 On behalf of the family, Adnan Beri vowed to continue the struggle of the martyrs.
After the death certificate was read out and handed over to the relatives, Omer Beri was buried with slogans.