First images from Sina prison under full control
According to SDF, the security forces have regained full control of Sina prison in Hesekê and all Islamists are in custody. The successful completion of the operation took place on the anniversary of the Kobanê victory.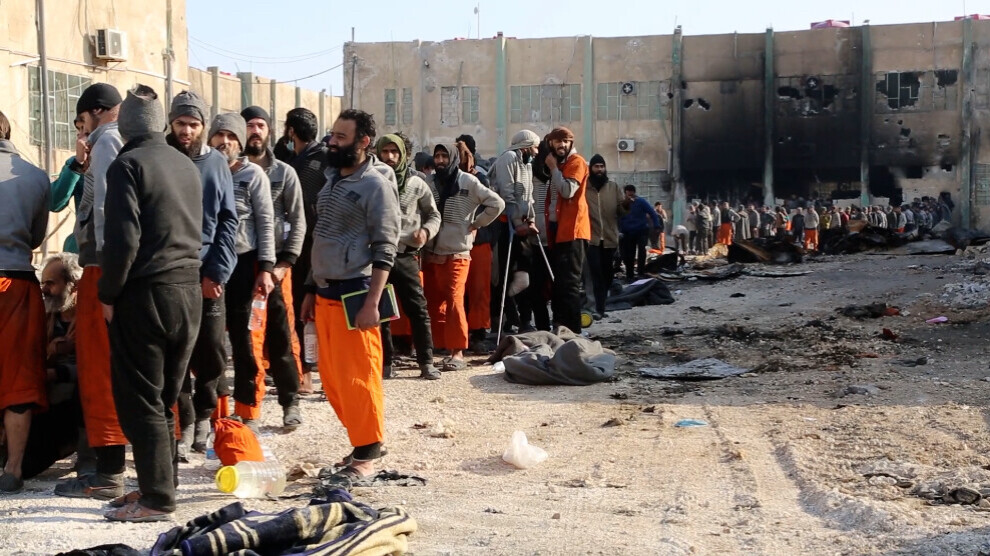 The Islamist mercenaries' attempt to break out of the Sina prison in Hesekê has finally been put down, and the north-eastern Syrian security forces have regained control over all areas of the detention centre, announced the press office of the Syrian Democratic Forces (SDF) on Wednesday. According to the statement, the operation in the prison complex, where about 5,000 members of ISIS from 50 different countries are interned, has been successfully completed.
ANF footage from the detention centre shows the Islamists being searched after their surrender, and the confiscated weapons are also shown.
The ISIS attack on Sina prison on 20 January came after months of preparation and was exploited for propaganda purposes as a revival by the terrorist organisation, which was defeated militarily by the SDF in spring 2019. The final suppression of the breakout attempt coincides with the anniversary of the victory of Kobanê, which was also the first defeat of ISIS in 2015.